Our Homeschooling is Always Improving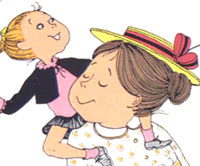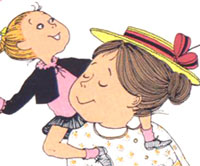 I recently found and loved the guidelines set in The Well-Trained Mind. It goes along with TJED so well, but I needed a more rigid idea of what needs to be done for my kids but with the classical mentality that I love and feel strongly about. I've been ordering some of the books suggested.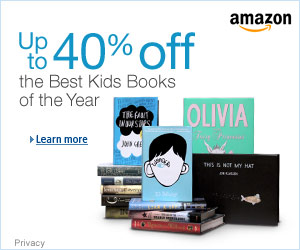 In addition I have a friend, a mentor, who owns hundreds of Classic children's books I had NEVER even heard of! I thought I had at least a mediocre idea of children's literature. I found that I am but a babe, a child myself in this wide world of classical children's literature. I spent two separate days copying all of the book titles in her many bookshelves. I still have another day or two to go to finish. I have hundreds of books on my list to get. When I have some extra time I will be sharing this list. She then took me to the numerous used book stores and helped me pick out additional titles of children's classics to get, many for $1 or less.
Two of those books are from the Mrs. Piggle Wiggle series of which there are four, I believe. We begun reading the first one aloud. I highly recommend this book! It is an easy to read aloud book meaning it is easy to imitate the characters and it is enjoyable. My five year old and up absolutely love this book and beg me to read just another chapter. Even my husband laughs with the kids during some of these funny adventures. We have read almost half of the book in three separate sittings, so it is also a quick read. I am so glad we found this series!
M, my almost eight year old daughter, is listening to the CD that is the audio companion to The Ordinary Parent's Guide to Teaching Reading. She loves it and the songs that go with it. I love hearing the younger children repeating all the alphabet sounds too.
Hope your homeschooling life is going as well!