Ipad Apps for Scholar Phase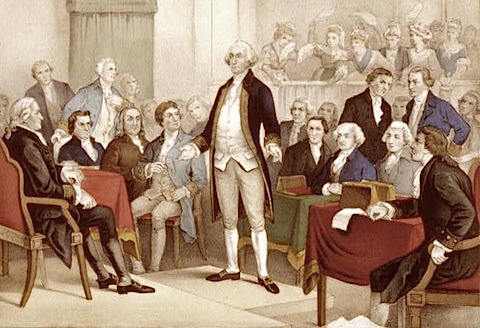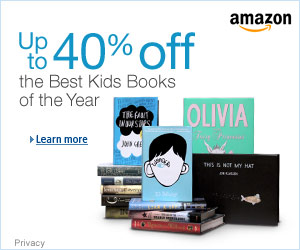 We are blessed to live in a time where technology at our fingertips can enhance our lives and enrich our learning. Sometimes it is helpful to know what the best options are knowing another person has tried it and likes it. I love that we can take the best of yesteryear with the classics and add it to helpful technology to make leadership education even more productive. This is a list of our favorite apps most of which are free or low cost.
More for iPhone or iPod I love this app because you can check off any habits you want to do daily giving you a sense of accomplishment.
This is a really neat app!
Notability powerfully integrates handwriting, PDF annotation, typing, recording, and organizing so you can take notes your way! Discover the freedom to capture ideas, share insights, and present information in one perfect place on iPad.
Notability encourages productivity to be beautiful. Use our gorgeous retina ink to capture information, while liberating yourself from piles of paper and books by keeping this data in Notability.
** Full-featured Handwriting **
Stunning retina ink makes capturing ideas easy and awesome. Notability's zoom window helps you quickly and clearly draw every detail, while the palm rest protects your notes from unwanted marks. Your notes should be as unique as you are, so choose your favorite style pen and paper to create beautiful notes.
** PDF Annotation **
The same tools that help you take beautiful notes in Notability equip you to annotate PDFs: handwrite, type, and record. Then share these annotations through email or a cloud service. Bookmark important pages and easily find annotations.
** Advanced Word-Processing **
Features like styling, outlining, text boxes, and spell check are the perfect tools to get the job done quickly and accurately. Other tools like bullets, bold, italic, underline, font presets, cursor controls, and more, seamlessly integrate to help you create rich notes.
** Linked Audio Recording **
Audio recordings automatically link to your notes, so go ahead and take notes with confidence. While reviewing your notes, just tap a word to hear what was said at that moment. Use the recording feature to capture your own voice for memos, presentations, or speech practice.
** Auto-sync **
Work with confidence: with Notability's auto-sync, your notes are always backed up in the cloud. Choose your favorite cloud service: Dropbox, Google Drive, Box or WebDAV.
** Media Insertion **
Enhance your notes by adding pictures from your photo library or from the iPad camera. Insert web clips, figures, and drawings to compliment your notes. Crop, resize, and draw on images to make them perfect.
** Library Organization **
Your ideas and notes are incredibly important to you, so Notability makes it simple to organize, protect and share this information. Import notes, PDFs, and RTFs from the cloud or web. Also, import .doc, .ppt, and .xls files as PDFs using Google Drive.

Art make on this app: http://designshack.net/articles/inspiration/53-outstanding-works-of-art-made-with-paper-by-fiftythree/
Tools for the creative space–the 53 centimeters that magically link head, heart, and hand. Tools as simple as pencil and paper. Tools so essential, we really can't imagine work without them.
For the Makers, the Creators, the Discoverers, the Orginal Thinkers Fifty-three is the space to create.
Want your information copied in "book" or "journal" form on the iPad? This is a fun app to do just that.
Description
NoteLedge is a robust note-taking application that allows you to take notes with powerful editing functions such as handwriting, typing, photo-editing, audio and video recording. What makes NoteLedge stand out is its cutting-edge patented feature, "Navigator", a gadget that provides you with the possibility to crop the selected contents in your own way and paste them anywhere within the notes. NoteLedge makes a perfect tool for making a scrapbook, composing a brief memo, keeping a daily diary, writing a travel journal, and recording brainstorming results.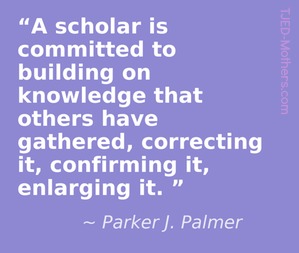 Simply the best, better than the rest!
* Compatible with the new iPad retina display*
NoteLedge hits Overall Top 100 in more than 10 countries including United States, Japan and Canada. Followed by the App Stores in Australia, Japan and New Zealand, NoteLedge for iPhone & iPad are featured as New and Noteworthy in the App Store in China!
Testimonies from the reviewers are the greatest endorsements of NoteLedge:
"The navigator is something I have not seen in any other application whatsoever."- Randy Williamson, iPhone life Magazine
"Forget about those boring note taking apps for iPad. They may let you type or write, but we bet they don't do half the stuff that NoteLedge does."- Valerie Lauer, The iPhone App Review
Have you ever encountered a situation where you need to jot down something but lack a piece of paper and pen? Do you want to share your travelogue to families and friends as you travel? Do you need somewhere to keep your most delightful and precious memories? NoteLedge takes care of all that for you perfectly.
All the must-have great features:
The One and Only Patented "Navigator"
– The Navigator allows you to crop and copy your texts, pictures and drawings in your own way and paste them wherever you like within the active area.
– A wide selection of built-in stamps are available.
– Create close-up writing and painting under magnifying mode.
– Customize the contents with flexible cropping on photos and images.
Built-in Web Browser
– Crop and drag screenshots from websites directly to your notes
– Copy text from browser and paste on your notes
Powerful Editing Tools:
– Realistic handwriting and drawing experience.
– A full set of stylus including a pencil, a crayon and three types of brushes.
– Various fonts/colors/sizes are available for text typing.
– Drag the text box to anywhere you like within the note page.
– Take notes and record at the same time. Add multiple video/audio recordings to enrich the contents.
– Rest your palm while writing or drawing with a stylus.
– Drag and drop audio/video files between pages
– Organize your notes with our new table tools
Customize Your Notes:
– Choose among the blank, graph, ruled, or looseleaf note templates. You could also customize a template with your own photo.
– Create your note covers with pictures from your photo library.
– WOW others with your one-of-a-kind E-cards.
– Support various photo filters including Lomo, Black and White, Gothic, Sharp Color, and more.
– Enable/disable filter effects for customized templates
– Apply different template to each page within a note
Keep Everything Organized:
– Manage your notes under the calendar view.
– File dates and sizes are provided.
– Back up you notes, retrieve saved works, and fine-tune your masterpieces anytime and anywhere.
– Use the file clone feature to create a copy of your files.
– Password protection supported.
Share Your Life the Easy Way:
– Share your notes/travel journals on Facebook and Twitter.
– Express your ideas in meetings under slideshow mode.
– Email your notes in either JPG or PDF format within a matter of seconds. NoteLedge also allows you to easily back up notes to a wide range of cloud storage sites including Dropbox, Box, Google Docs, FTP and WebDAV.
Online user guide and video tutorial now available.
TED is a nonprofit devoted to Ideas Worth Spreading. It started out (in 1984) as a conference bringing together people from three worlds: Technology, Entertainment, Design. Since then its scope has become ever broader. Along with two annual conferences — the TED Conference on the West Coast each spring, and the TEDGlobal conference in Edinburgh UK each summer — TED includes the award-winning TED Talks video site, the Open Translation Project and TED Conversations, the inspiring TED Fellows and TEDx programs, and the annual TED Prize.
They have very good educational talks. Definitely good for youth as well as the parents.
Goodreads is the world's largest site for readers and book recommendations. Our mission is to help people find and share books they love. Goodreads launched in January 2007.
A Few Things You Can Do On Goodreads
See which books your friends are reading.
Track the books you're reading, have read, and want to read.
Check out your personalized book recommendations. Our recommendation engine analyzes 20 billion data points to give suggestions tailored to your literary tastes.
Find out if a book is a good fit for you from our community's reviews.
*Parent's warning. There are message boards on Goodreads. I would closely monitor these if you choose to allow them to participate in them.
The Kindle app is optimized for the iPad, iPhone, and iPod touch, giving users the ability to
read Kindle books, newspapers, magazines, textbooks and PDFs on a beautiful, easy-to-use
interface. You'll have access to over 1,000,000* books in the Kindle Store plus.
I love Audible. I've been using it for our family since 2008. Join their monthly subscription for $14.95 to get any audio book. I love that they use popular and professional readers (such as movie stars) to read their books. They usually have several options so you can choose which reader you like best. This are all digital downloads so put them on your mp3 player, ipod/ipad/iphone, android, or listen to it on your computer. I'm also so excited that they offer "The Great Courses" via Audible too!
Nova Elements
My youth love learning about the periodic table and the elements with this app.
"Did you ever wonder why the periodic table is shaped the way it is, what gives each element its own unique set of properties, or even how elements combine to make everyday objects such as a cup of coffee? With "NOVA Elements," explore an interactive periodic table, play a game hosted by David Pogue, or watch the two-hour NOVA program, "Hunting the Elements."
PBS for Ipad
It brings warmth to my heart for my kids to tell my husband and I all these science facts and discoveries. We ask them how they know them and they tell us "Nova" science videos. You can see this show and more with the PBS app on the iPad.
Explore a rich and varied selection of hundreds of videos from both new programs and from the PBS archives. Find these top programs and more:
* PBS primetime programs: Antiques Roadshow, Frontline, History Detectives, Masterpiece, Nature, Need to Know, Nova, Secrets of the Dead, and more.
* PBS NewsHour segments.
* Austin City Limits song performances.
* Special clips and full-length episodes from the PBS special CIRCUS.
* Original online series, including Nova ScienceNOW's "Secret Life of Scientists" and "FutureStates" from
Easy Bib
With this app you can create accurate MLA, APA, and Chicago style citations in seconds by scanning a book bar code or by typing the name of a book. Build and manage your works cited list on the larger screen of the iPad. Once done, email your citations and then export your citations to EasyBib.com's popular bibliography management service.
This Day in History
Help spark and interest in exploring history one day at a time. "This Day in History for iPad is an interactive multimedia calendar that displays historical events for the current day or any selected day, along with related media such as photos, illustrations, music, and speeches. You can hear the national anthems of countries on the day they became a nation, listen to presidents' speeches on the anniversaries of their inaugurations, and play sound clips from famous artists on their birthdays.
Background text that appears for each event concentrates on interesting aspects that you might not know. For example, did you know that Vermont was an independent republic for 14 years before becoming a state and that George Washington at one point considered sending troops to overthrow the Vermont government? Each event also has at least one picture for every event, so you can experience the people and places making each day in history famous. The journey begins here, each and every day."
Bring the best of both worlds together at your fingertips. Technology with a classical, leadership education.