5 Helpful Parenting Books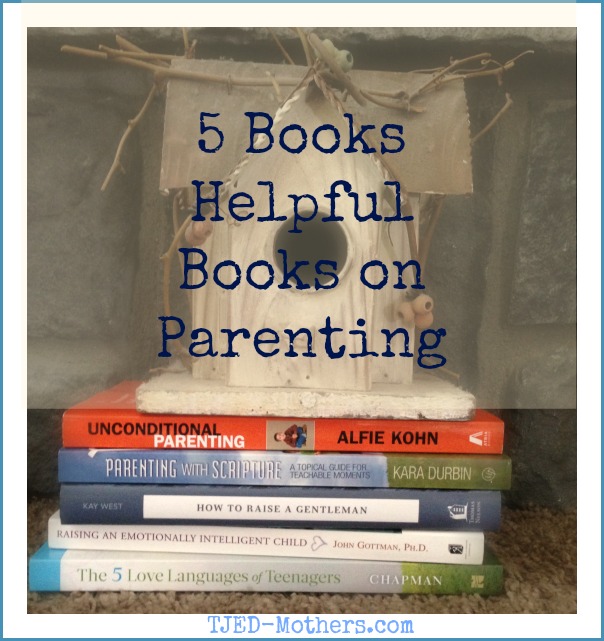 I've had a strong feeling in the last month to prepare for the next stage in my mission of motherhood I need to do more reading in that topic.  I've been faithfully reading and wanted to share the following books I'll be reading.  These titles have come to me from various places and people to show up exactly as I need them.  I hope they can also bless you in your calling and mission of motherhood too.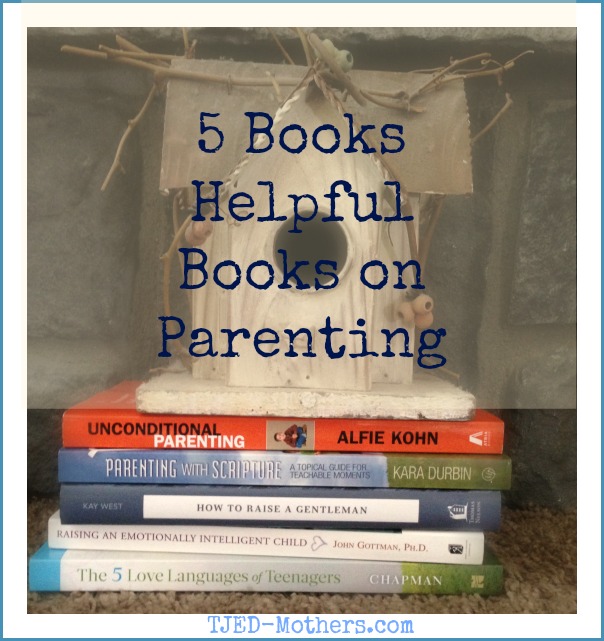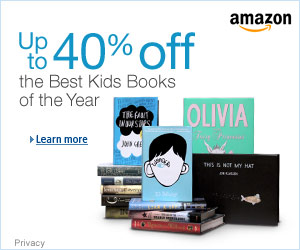 Since these are books I haven't read yet or have just started, I'm going to share various reviews about these from many sources.
'Most parenting guides begin with the question "How can we get kids to do what they're told?" — and then proceed to offer various techniques for controlling them. In this truly groundbreaking book, nationally respected educator Alfie Kohn begins instead by asking "What do kids need – and how can we meet those needs?" What follows from that question are ideas for working with children rather than doing things to them.
One basic need all children have, Kohn argues, is to be loved unconditionally, to know that they will be accepted even if they screw up or fall short. Yet conventional approaches to parenting such as punishments (including "time-outs"), rewards (including positive reinforcement), and other forms of control teach children that they are loved only when they please us or impress us. Kohn cites a body of powerful, and largely unknown, research detailing the damage caused by leading children to believe they must earn our approval. That's precisely the message children derive from common discipline techniques, even though it's not the message most parents intend to send.
More than just another book about discipline, though, Unconditional Parenting addresses the ways parents think about, feel about, and act with their children. It invites them to question their most basic assumptions about raising kids while offering a wealth of practical strategies for shifting from "doing to" to "working with" parenting – including how to replace praise with the unconditional support that children need to grow into healthy, caring, responsible people. This is an eye-opening, paradigm-shattering book that will reconnect readers to their own best instincts and inspire them to become better parents." From the website
Website for book: http://www.alfiekohn.org/up/
An article: Parenting Explained
An article: 10 Principles of Unconditional Parenting
by Gary Chapman
'It's easy to tell when a teenager wants to be loved. Getting the message across is another matter entirely. In addition to the obvious generation gap, many parents and children face a sort of language barrier as well. The 5 Love languages of Teenagers is an invaluable tool for analyzing a teen's love language and expressing your affections in an effective way. The search for love in a teenager's life can lead to disastrous results. But if you can speak the right language, the difference can seem miraculous." The Five Love Languages Website
by Kara Durbin
"This book equips parents with scriptural guidance and activities for teachable moments. It's inevitable that children from toddlers to teens will misbehave. It's tempting to discipline them and let the moment pass. Kara Durbin's passion is for parents to capture those teachable moments and use Scripture to shape their children's behavior. She offers Parenting With Scripture, a unique topical guide to prepare parents with scriptural teaching and helpful activities on 100 specific behaviors." From Amazon
Back cover:
"Your word is a lamp to my feet and a light for my path.
Psalm 119:105 (NIV)
You're a parent who wants to teach your children to turn early and often to God's Word. You want them to think through and apply God's instructions to daily life. You want them to go to the Bible first to find answers to life's biggest questions. But how can you instill those habits into them right now-as preschoolers, elementary students, or teens? Where can you find a resource to help you?
This handy A-to-Z topical guide will equip you to instill God's principles into the everyday lives of your family members. Among the many themes author Kara Durbin covers, you'll find:
· Apathy
· Complaining
· Discipline
· Fairness
· Giving
· Humility
· Listening
· Responsibility
Newly updated to include a section on identifying "teachable moments" in your child's life, Parenting with Scripture aims to make you alert to opportunities to talk to your child about godly living. Furthermore, the ideas for simple discussions, Scriptures for memorization, and activities that are adaptable to your children's ages and interests will make you wonder why you didn't have this book before!"
Website: Parenting with Scripture
By John Gottman
Intelligence That Comes from the Heart (from Amazon)
Every parent knows the importance of equipping children with the intellectual skills they need to succeed in school and life. But children also need to master their emotions. Raising an Emotionally Intelligent Child is a guide to teaching children to understand and regulate their emotional world. And as acclaimed psychologist and researcher John Gottman shows, once they master this important life skill, emotionally intelligent children will enjoy increased self-confidence, greater physical health, better performance in school, and healthier social relationships. Raising an Emotionally Intelligent Child will equip parents with a five-step "emotion coaching" process that teaches how to:
* Be aware of a child's emotions
* Recognize emotional expression as an opportunity for intimacy and teaching
* Listen empathetically and validate a child's feelings
* Label emotions in words a child can understand
* Help a child come up with an appropriate way to solve a problem or deal with an upsetting issue or situation
Written for parents of children of all ages, Raising an Emotionally Intelligent Child will enrich the bonds between parent and child and contribute immeasurably to the development of a generation of emotionally healthy adults.
From the Gottman Institute (gottmen.com)
An outstanding resource for parents and caregivers! In this book, Dr. Gottman explains how to coach children to regulate their emotional world to increase self-confidence, improve school performance, and contribute to greater physical health and healthier social relationships. Written for parents of children of all ages, Raising an Emotionally Intelligent Child will enrich the bonds between parent and child and contribute immeasurably to the development of a generation of emotionally healthy adults.
http://www.youtube.com/watch?NR=1&v=NeJ3FF1yFyc&feature=endscreen
By Kay West
"Somewhere amid the tangle of video game controllers and muddy sneakers, there's a nice boy. And somewhere within that nice boy is a gentleman just waiting to emerge. For at least eighteen years, you'll have the pleasure of coaxing him out, little by little. You'll make sure he knows how to act at a formal dinner, and you'll explain to him that answering a telephone should never involve the words "yeah" or "hang on." And eventually, you'll be confident that he can react maturely when his team loses in overtime or when he meets a girl he likes. He'll know which fork to use, how to dress on an airplane, and when it's appropriate to speak up for himself and others. Let Kay West guide you through his transformation from boy to gentleman, and watch his young life flourish." (From Amazon)
"Despite our best efforts, it feels like Benson is turning into a juvenile delinquent. This book was comforting (learning about the basic nature of boys– Benson might actually be NORMAL!), and also motivating (learning practical ideas on how to polish these boys into little men). The book was very funny (British humor, my favorite) and a quick, enjoyable read. There were chapters on being a good sport, play dates, table manners, appropriate language, and "personal habits" (stuff like boogers, making gross bodily function noises, and scratching.) I really recommend this book if you have a son. Nothing's really kicked in with Benson yet, but I'm guessing it just takes time."
-Karisa Mcallister on Goodreads.com
Two More Books
I read these two books this year and wish I had read them sooner. These two books have been so helpful and I believe every parent should read these books if they have a boy or a girl. It really helps you understand how gender matters and how to help your child/teen succeed.
by Leonard Sax
"Something scary is happening to boys today. From kindergarten to college, American boys are, on average, less resilient and less ambitious than they were a mere twenty years ago. The gender gap in college attendance and graduation rates has widened dramatically. While Emily is working hard at school and getting A's, her brother Justin is goofing off. He's more concerned about getting to the next level in his videogame than about finishing his homework. Now, Dr. Leonard Sax delves into the scientific literature and draws on more than twenty years of clinical experience to explain why boys and young men are failing in school and disengaged at home. He shows how social, cultural, and biological factors have created an environment that is literally toxic to boys. He also presents practical solutions, sharing strategies which educators have found effective in re-engaging these boys at school, as well as handy tips for parents about everything from homework, to videogames, to medication." From Amazon
The book's website: http://www.boysadrift.com
Both this book and the Girls on the Edge are not for kids- they contain examples and references that are for adults eyes only. I feel they are explained appropriately and that it is necessary for parents to be aware.
by Leonard Sax
"Young women are at risk today. In Girls on the Edge, Dr. Leonard Sax shares stories of girls who look confident and strong on the outside but are fragile within. He shows why a growing proportion of teen and tween girls are confused about their sexual identity and obsessed with grades or Facebook. Sax provides parents with tools to help girls become confident women, along with practical tips on helping your daughter choose a sport, nurturing her spirit through female-centered activities, and more." From the Goodreads website.
I didn't agree with everything he said at the beginning of the chapter on religion. I believe to teach your religion and to "train up a child in the way he should go". Other than that, I'm so grateful for his research, stories, and lots of research to share his findings. Also read Boys Adrift. It's excellent too.
I hope you are able to find a book or two that can be useful to you in your role as a parent. Remember your children were given to you because you are the perfect parent for the job. Never forget it. It's never too late to make adjustments or changes in parenting or in life.