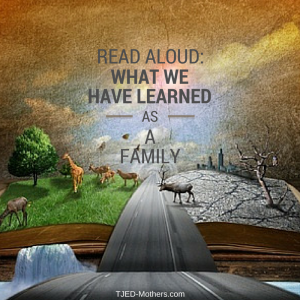 "Children are made readers on the laps of their parents." —Emilie Buchwald
Reading books aloud has been a part of my life from the beginning. I've tried to do the same for my own "little" family that I'm raising. I feel that reading aloud books as a family has been around for a long time, but our generation is revitalizing it in large scale.
As with everything, there's the good and the bad. Let's start with the bad and end with the good.
Pin It