Four Books to Inspire you in Motherhood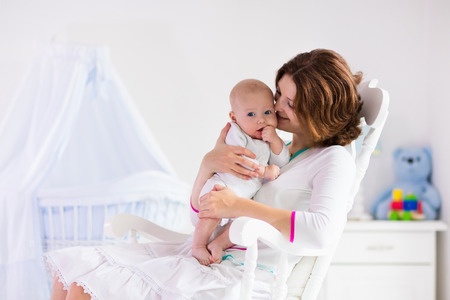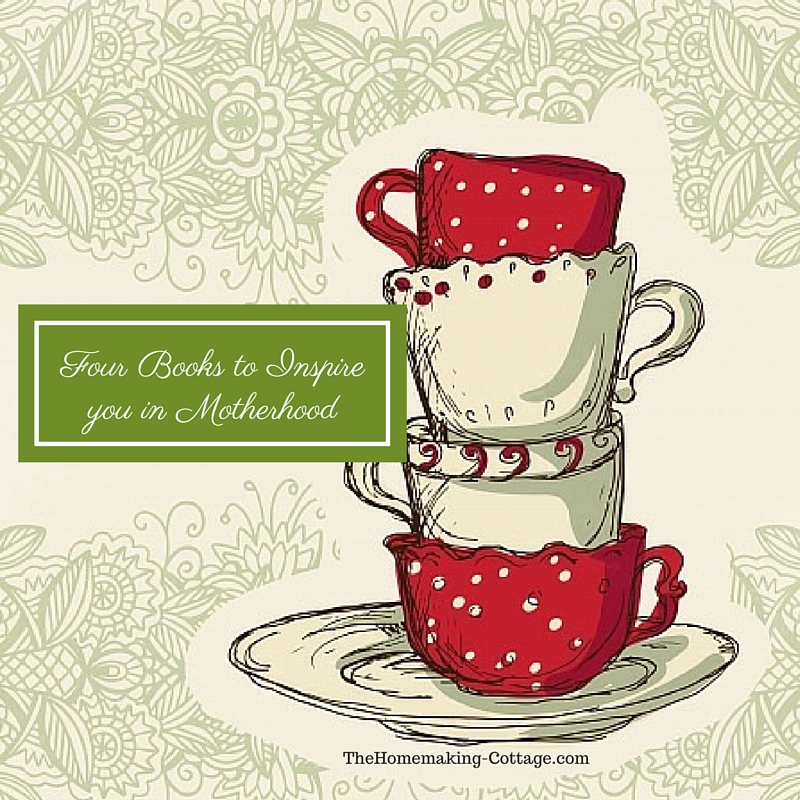 We all need a little boost sometimes. I never consider myself a worn-out, tired, old mom. I'm not. I will vehemently reject and oppose any title or label that even resembles those words. But, seasons come and go, our freshness, our passion, our interests in various aspects of our lives may wane from time to time.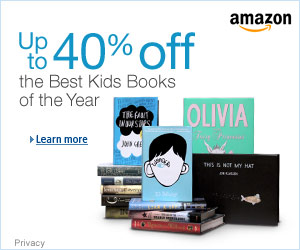 I'm one who needs to keep feeding my spirit with fresh, enthusiastic, positive ideas and energy. I was born a natural optimist all the way to the tips of my fingers and toes, but even optimism doesn't keep the clouds away, or troubles from weighing down hard on the mind and spirit.
Reading is my muse. Reading is an essential pastime and one that I feel strongly that no mother should neglect. The best places to find renewal are inspiration from God, in friendships, in stories, in new ideas; all of these can be found in the right kinds of books.
Within the pages of the following four books, I've found inspiration, renewal, examples of dedicated motherhood, words of comfort, words of wisdom, and women who love their roles as mothers; and women who claim them unashamed, and who dedicate themselves completely.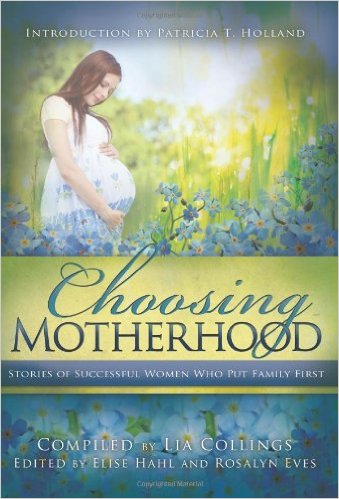 compiled by Lia Collings
"But I already know what I will choose: I will be a mother. I may never have any worldly reward to show for my efforts on any given day. I will have added responsibilities without a promotion, extra-long hours without a bonus, and monotonous tasks that will be mine alone to perform.  But many moments and people have prepared me to choose motherhood as a priority." pg. 88-89
This book is filled with essays written by articulate well-educated mothers from the Yale community who chose motherhood over continuing their intensive schooling. The old me would have been put off by the very idea that this was only written by women who came from this environment. I'm so glad I don't think like that anymore. This was a treasure trove of wisdom, good and inspiring stories, and reminders that we as mothers all have to make these choices at one point—choose motherhood or choose the world.
Can I confess something? The above quote is what I've always felt, stood for, strived and lived for. BUT, I have often struggled with pride and after so many years of reading motherhood books I stopped reading them. I felt I knew all that I needed to know. After all, I have two adult children. As I'm more than halfway through my pregnancy with my eleventh child, I sometimes forget to stop and feel joyful about what I'm doing. But, as I've learned to overcome this pride (still working on this!) I've opened up to reading many joyful books that I might not have read otherwise and missed out on the wonderful messages shared.
I don't believe this book is just for young moms who need encouragement in motherhood. I believe this is for all mothers who sometimes need reminders of when they first made these choices, all the times they've chosen well, and to get more inspiration from young, fresh minds, of how JOYFUL this decision is too.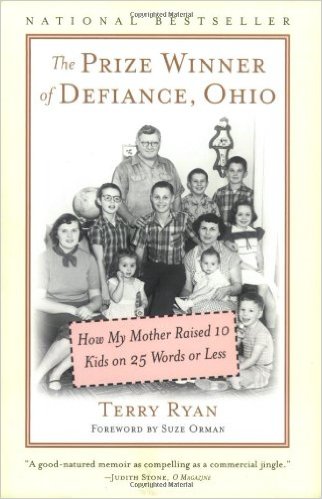 by Terry Ryan
Evelyn Ryan is a new hero of mine. First, I have to say, I love her name and have a daughter with the first name of Evelyn. She had very little support from her alcoholic husband in raising their ten children. He often withheld money and because of his addiction didn't do much as far as breadwinning other than his nine to five.
Evelyn was creative and resourceful. As a woman in the 1950's her options were more limited as to what she could do to bring in extra money. A well-meaning pastor suggested taking in others people's laundry. She smiled and left knowing she had something a little less drudgery-inducing and much more creative up her sleeve. These were the days of contests for prizes big and small and money. She was the reason they kept their house, she was able to scrap together nice Christmases, pay for the second mortgage her husband took out on the house and didn't tell her till it was almost to late, and so much more.
And yet, this woman was so forgiving. She accepted her husband as he was, still speaking up when she felt injustice was being served to her or her children, but letting things go. She had an amazing sense of humor with I always admire in others.
I turned to this book because when pregnant and postpartum I am a little more fragile emotionally. I had to take a break on books with intensity and this was a wonderful book I was inspired to turn to.
This gem had given me joy, giggles, and gratitude as its been my nighttime reading. When having an asthma attack in the middle of the night, I found solace in her darling rhymes:
Poison Ivy

Victims share a symptom,

Which is:

Everyone who has it

Itches.
She specialized in 25 words or less. She would have been great at Twitter. It was the 1950's version.
Here are a few other quotes I appreciated:
"With dad in the hospital, she realized more than ever that the burden of the family's survival–and sanity–rested entirely on her shoulders. She needed to get Dad home so that she could be home."

"We can probably live without the TV, the refrigerator handle, and the car, but without that WASHING MACHINE, we are a mere load-of-clothes away from The Grapes of Wrath around here."
I cannot express enough how much I love this book! I love it for many reasons, some of which are: having 10 kids myself, I identify so much with some of her trials and how she deals with them. I much prefer to read about others disasters and trials than focus on my own, she is inspirational, and I love that she uses her life to inspire her writing—I do the same.
At the end of her life, all ten of her children came home to be with her. The love and devotion her children had for her is evident throughout the story, by the author and how she wrote about her mother, and in their diligence in being there to the end. What an example of womanhood.
This book was healing for me on so many levels. I would have grabbed my journal and wrote about my feelings right then, but it disappeared from my room. It's probably sitting in a kid's room doubling as a coloring book. Read this wonderful book, mothers, you are sure to love it.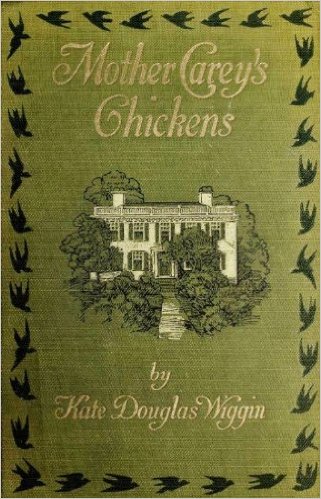 by Kate Douglas Wiggin
"Most of all the other beautiful things in life come by twos and threes, by dozens and hundreds. Plenty of roses, stars, sunsets, rainbows, brothers, and sisters, aunts and cousins, but only one mother in the whole world." ― Kate Douglas Wiggin
If you've ever seen the 1963 movie Summer Magic with Hayley Mills, Dorothy McGuire, Burl Ives you know the story of Mother Carey's Chickens. Written by Kate Douglas Wiggin, author of Rebecca of Sunnybrook Farm, this book is heart-warming, sweet, and shows a healthy example of a loving family in spite of trials large and small. And, the book is ALWAYS better than the movie, so if you haven't seen the movie yet, or even if you have, you must read the book. It's filled with joy.
Other quotes I enjoyed:
"Well, it was a time of preparation, and it rigors and self-denials must be cheerfully faced. She ought to be thankful that she was able to get a simple dinner that her children could eat; she ought to be thankful that her beef and parsnips stews and cracker puddings and cornbread were being transmuted into blood and brawn and brain-tissue, to help the world along somewhere a little later! She ought to be grateful that it was her blessed fortune to be sending four rosy, laughing, vigorous young people down the snowy street to the white–painted academy; that it was her good luck to see four heads bending eagerly over their books around evening lamp, and have them all turned to her for help and encouragement in the hard places."

"No whimpering, madam! You can't have the joys of motherhood without some of its pangs! Think of your blessings, and don't be a coward!—"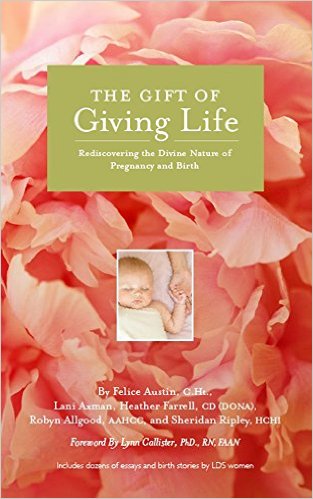 by Felice Austin, Lani Axman, Heather Farrell, Robyn Allgood, Sheridan Ripley
"Pregnancy and childbirth are not to be feared; they are divinely appointed processes that can be joyful, spiritual, and bring families closer to God. "The Gift of Giving Life: Rediscovering the Divine Nature of Pregnancy and Birth" offers something that no other pregnancy book has before – a spiritual look at pregnancy and birth by and for Latter-day Saint women and other women of faith. Through moving stories from women in the scriptures, women from early Latter-day Saint history, and dozens of modern mothers, "The Gift of Giving Life" assures readers that God cares deeply about the entire procreative process.
Topics covered include: constant nourishment, meditation, fear, pain, healing from loss, the physical and spiritual ties between the Atonement and childbirth, the role of the Relief Society in postpartum recovery, and more. Birthing women, birth attendants, childbirth educators, and interested readers of all faiths are invited to rediscover within these pages the divinity and gift of giving life." (goodreads.com)
I have been inspired and uplifted as I have been reading through the various essays. The love how many of the women speak of Heavenly Mother and our connection to her, but in appropriate and reverent ways. I loved how varied each essay is from the next, from Mother Eve, to the pioneer women giving birth, to personal birth stories, to healing. You know how you feel after eating delicious chocolate chip cookies and milk? Satisfied and full. That is how I feel after reading each essay in this book. I'm so grateful for the recommendation from another mother to read this book. I hope you feel the same.
It's normal to have ups in downs in life. When you are in need of a little boost, I hope you find that and more within the leaves of these books.