Utilizing Every Opportunity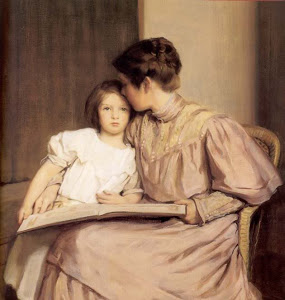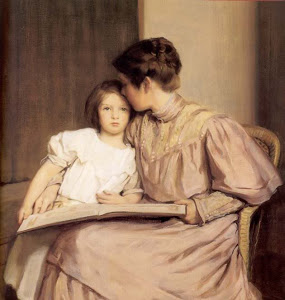 There have been friends and a family member in my life who recently passed away. My mom was completely insane and had crossed the line of reality by the time I was 15 years old. She homeschooled me and spent a lot of time teaching me and my sisters the gospel in an in-depth way and I will forever remember and go to the principles that she taught me. It is so eye opening to remember that tomorrow is promised to no one. Am I taking every opportunity to teach my children what I know and how I think and what will help them to grow?
Since I've begun homeschooling my children I've tried my hardest to stop everything when I thought of something that I wanted to teach my children. For the past eight months I've been the third Sunday teacher for Relief Society in my church. There is so much good knowledge and wonderful things that I learn each month as I prepare these lessons. So, I utilize these lessons. After I teach the sisters in church, I come home and gather my family around my chair and we bring out the white board and I teach my lesson again to my family. The impact it makes is astounding.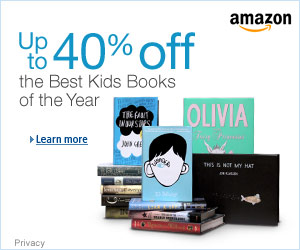 When I read a wonderful story, learn a new concept, etc. and vice versa, when my children learn something that is an epiphany for them or when someone or something they learned impacts them we stop what we're doing and everyone gathers together and we share. My older children love to come with their commonplace books and take notes on what touches them.
These times vary from five minutes to hours. The littlest kids range from 1 to 10 may seem like they are not listening, but they are. I'm always excited to see my six year old raise her hand and add to the conversation with her thoughts. The youngest children are not comprehending it, but its filling their minds (conscious and subconscious) with information and most importantly the feeling of togetherness and sharing and talking and one day when they can catch on to what we are talking about it all feels so natural because they have been exposed to the environment of learning since the beginning of their lives.
Whenever God calls me home, I want to know I left a legacy of love for God, learning, growth, desire for progress in all areas of life, and memories of my giving of my time, love, knowledge, and passion to my children. I'll know that I've done my part to change the world by starting with myself and teaching and influencing my family.
Elaine S. Dalton said, "Can one righteous [young] woman change the world? The answer is a resounding "yes!" You have the Holy Ghost as your guide, and He "will show … you all things … [you] should do." It is the daily consistent things you do that will strengthen you to be a leader and an example—daily prayer, daily scripture study, daily obedience, daily service to others. As you do these things, you will grow closer to the Savior and become more and more like Him. Like Moses and Abinadi and other faithful leaders, your face will glow with the fire of your faith. "Have ye received his image in your countenances?" "Arise and shine forth."