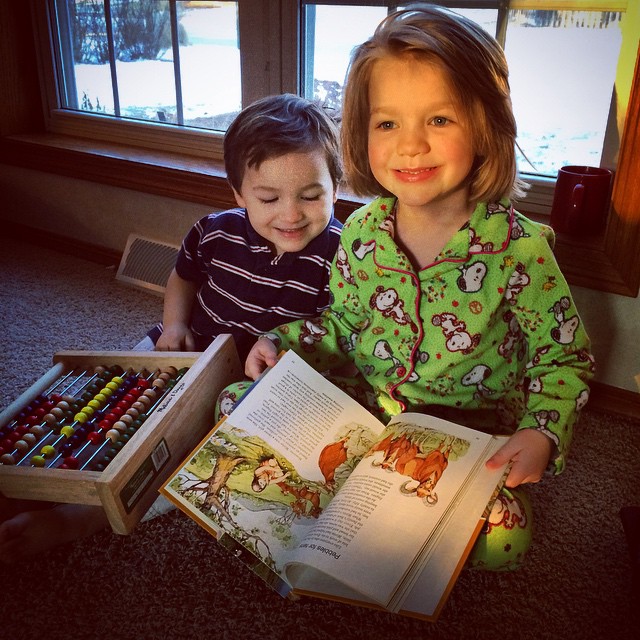 Just about two years ago my little family was trying to find a history curriculum. For religious reasons, we were pretty dissatisfied with many of the popular options and for philosophical reasons we were unimpressed with the options that met our religious criteria. Who knew that finding a simple history curriculum could be so difficult? At that time we were more or less following Charlotte Mason ideology and so we knew that we wanted a living and breathing history presentation that told the story of the peoples who have made history rather than an exercise in memorization abstract names and dates.
In an effort to gain a better idea of the history offerings out there, I was scouring the Homeschool Resource Roadmap looking for curriculums that were not Common Core aligned just to to see what other options we may have overlooked. Then I saw it… A Thomas Jefferson Education… something clicked just looking at the name. Once I googled TJEd, my small world changed. I stopped looking for curriculum and for the first time in my homeschooling endeavor, I breathed a sigh of relief and said, "ah, now this is what I have always wanted. I think that I just found out how to have what Louisa May Alcott has been promising me since I first fell in love with Little Men."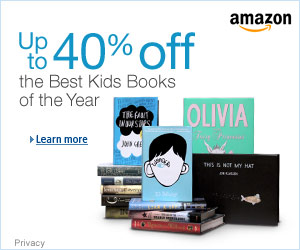 I went to bed that night energized. The next few days, however, that enthusiasm quickly deflated into a small crisis. I was utterly overwhelmed. This was a whole new approach – it was unschooling in a highly organized way. It felt natural and idyllic. It also felt daunting and risky. There was so much to shed, so many conveyor belt hangovers to recover from and so much to learn. I purchased A Thomas Jefferson Education for kindle. I suspected that TJEd was right for me but I was terrified that it was going to just be some kind of con job. My library had never heard of these books. They weren't available in any of the libraries in my Inter Library Loan system. There was no free way to preview this and back then, I had no idea that Rachel would buy your books back if you discovered that it wasn't a fit. I was overwhelmed, budget weary from having purchased so many curriculums already that were hard to re-sell and concerned that once I got those books I was going to find out that this was just some kind of money making scheme for the authors.
How wrong I was. If Rachel is a slick salesman, then she is doing it all wrong. She (and much of their family) are true mentors. Passionate, kind, understanding and supportive mentors.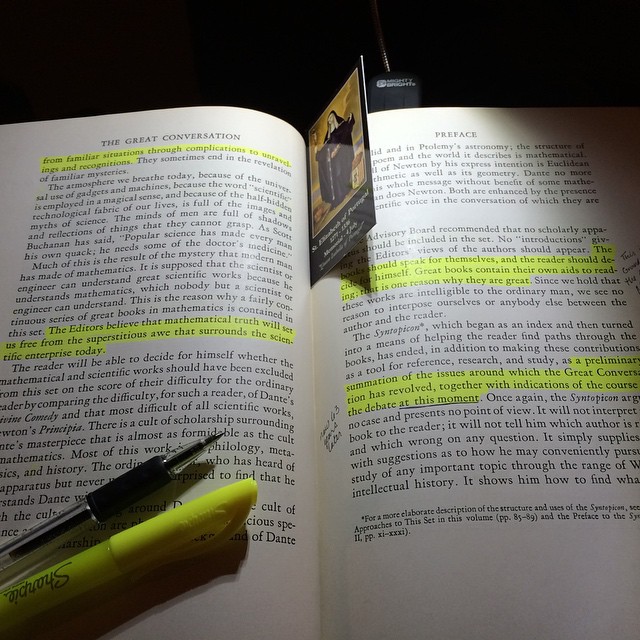 I made a lot of mistakes in the beginning. Mercifully, the Facebook group was just starting to really blossom. I asked a lot of questions. I took a risk and purchased The Home Companion and Leadership Education (also in digital) to complete my TJEd trilogy. I sniffed around the 7 Keys Certification (but it was really expensive back then). I was reading as fast as I could to try to calm my nerves and figure this out without "losing any more time." I am fast and deep reader…. I guess you could say that I am a good reader. What that means is that I was internalizing a lot and I was seeing threads through the chaos of my efforts and I was scrambling to braid them into some kind of understanding.
The veterans in the Facebook group did what they do best. They patiently and kindly answered my questions. They gently corrected my misunderstandings. They constantly encouraged me to slow down. Breathe Deeply. Seek Peace. (Sorry, I just had to quote Dinotopia there… TJEd has exposed me and my family to so many treasured books that I find myself quoting them all the time!)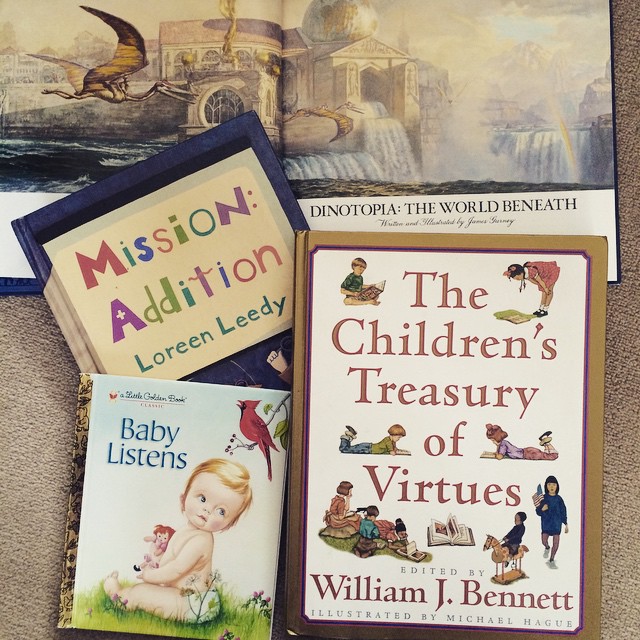 Finally, one day when I was frustrated and feeling down, Rachel gave me advice that I will never forget and will always re-share. She told me to take my son's face gently into my hands and to look deeply into his eyes. She told me to study his soul and focus on cultivating the leader that he will be. We talked about how important my relationship is with my son (and all of my children). It was in that conversation that it clicked for me. I began to see that all of this, everything we do as homeschooling parents, is about the relationships in our lives.
As I reflected on my children, my marriage, myself, our personalities, our gifts and our challenges, I began to realize that all of these principles of TJEd fortify our relationships. When we say "classics, not textbooks" we are communicating to our child that we think well enough of their mind to trust them to glean from the classic the values that are most relevant to their person. When we talk about "structure time, not content" we are not talking about managing our children but rather helping them build boundaries in the hours of their day so that they can become good stewards of their own time, interests and learning. When we talk about "inspire, not require" we are investing the necessary energy into nurturing the natural learner and the unique genius of our child instead of teaching them to abdicate the leadership of their learning. The principles of TJEd are not the 10 Commandments of homeschooling. They are not laws that we must adhere to. They are truths about how we learn best and they help us to focus on the things that will bring the most genuine success.
The ingredients of a TJEd home culture (found in Leadership Education: The Phases of Learning) are tools in a toolbox. Our TJEd experience is always going to be perfectly unique to our own home. These ingredients are, again, not standards or rules. They are tools that we craftsmen reach for to help assist in our personal artistry of leadership education. When we read Leadership Education, it is not a checklist of things we must do. It is a well stocked workbench which we are invited to customize and make our own.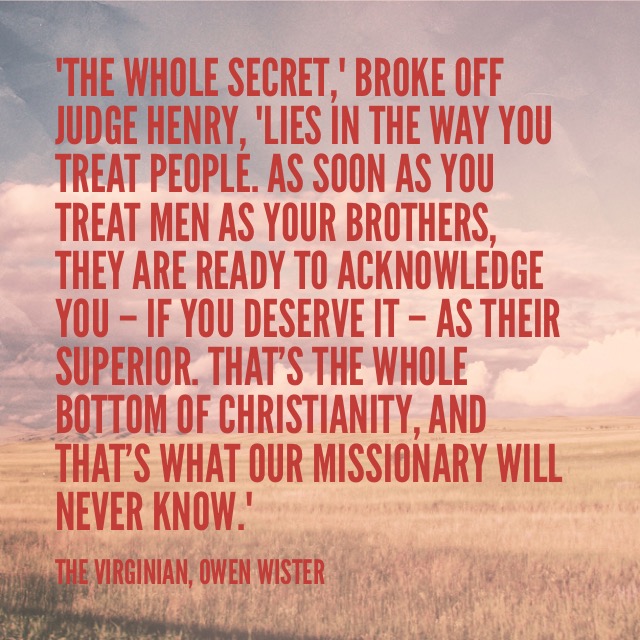 So, this is what worked for me when getting started. I wish that I had known how to do this right away. If you are TJEd Newbie  and are trying to figure how to eat this elephant one bite at a time, consider trying this:
First, lock in your evenings. Make your evenings the time of day that everyone is proud to be a member of the family. Build your team. Nurture your community. Make evenings the place where all of the craziness stops and you pull yours together to read and pray (or whatever you do) and cherish this fleeting chapter of life. Evenings can be really hard to get "right" (whatever that means for your family) but they are absolutely worth it. Evenings can be the best part of the day – and the best investment in your long term family culture. If you need a peak into my evenings or want some ideas on how to make evenings work with little squirmy ones, check this out.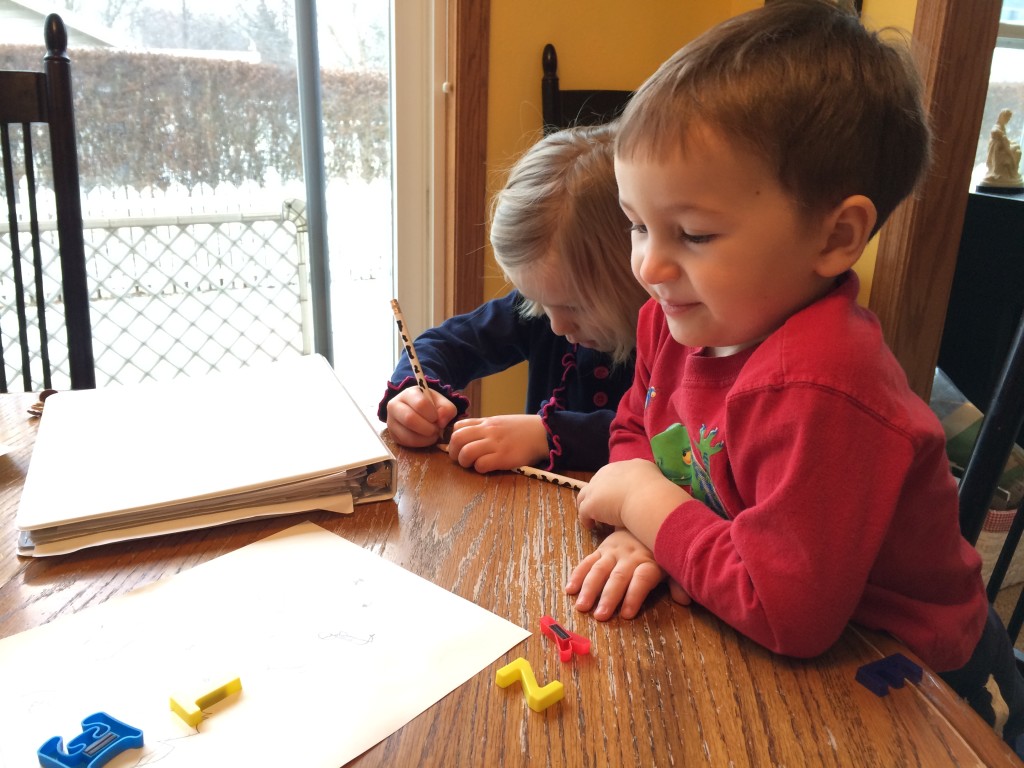 Second, while you are putting your best efforts into making evenings count, let your kids have the mornings to play (yes, even 12 year olds still play when allowed to do so). After breakfast have a 20-30 minute meetup with everyone to pray, do some family and a check in with each other. After that, cut them loose. This is a great opportunity to structure time not content. Instead of telling them what to do, tell them what is not allowed. Tell them that the time is theirs but you have a list of "can nots" for this time of the day – no media, no friends, etc. (whatever your rules are). No Must Dos… just Must Not Dos…

While the kids are celebrating their newfound freedom, spend the morning getting your house clean, dinner prepped, etc. Use the energy from the sun and the natural morning vigor to set the stage for your afternoon. If your kids come to you and ask to learn something, drop everything and "play" with ideas with them. When they kids are not asking you to read to them or explain something, use this time to work through your to-do list so that you are mentally free to study in the afternoon and physically and emotionally prepared for the best part of the day: evenings.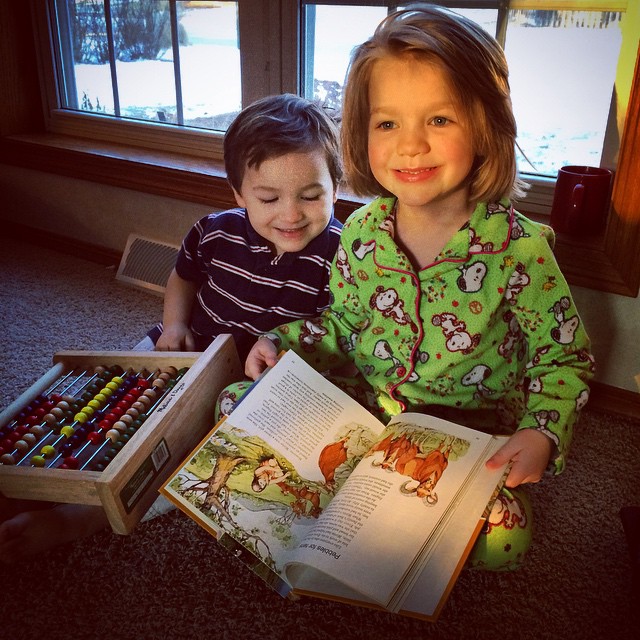 Third, afternoons. While the kids are playing, detoxing, reading, napping, etc. in the afternoon, YOU STUDY. Study TJEd and/or study something else. I usually like to be reading one psychology or TJEd classic as well as a couple of subject specific classics at a time. Spend the afternoon in plain sight of your kids studying. Use this opportunity to model good studying. And, like Rachel always says, use this opportunity to get some scholarly laps in on your kids. While they are playing, you light a fire in your own scholarship so that they see how invigorating, inspiring, empowering and exciting personal scholarship can be.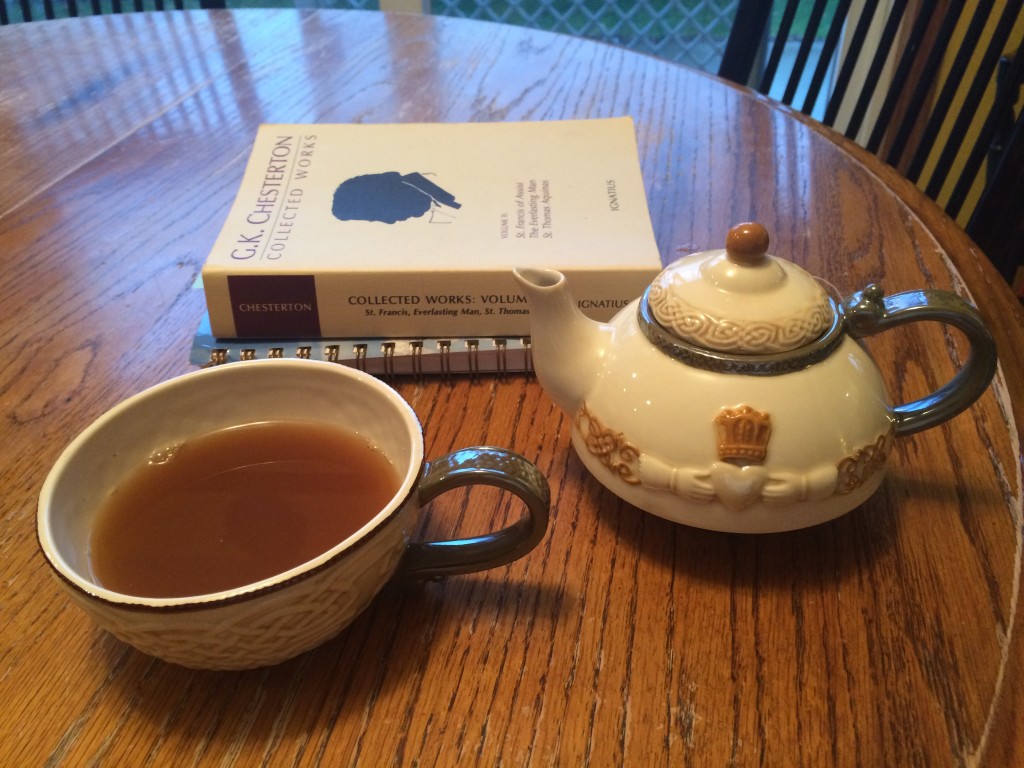 For me personally, my afternoons are like a sanctuary. Classical music, fire going in the winter, a nice pot of tea and big comfy chair and blanket with a basket of books, pens and highlighters. My kids can see from a mile away that this what scholarship is and darn, doesn't it look wonderful? It did not happen overnight. I had to work very hard for months to establish a firm hedge around our afternoons. Don't expect immediate success but do know that even with 3 year olds, it is possible to get to this place. Lots of patience, lots of commitment and a picture in your head that keeps you motivated. This is what my days can look like (and believe me this is not what they always look like – just the best days). 

And, when you are emotionally ready to tackle The Seven Keys, it is a great "curriculum" for your personal study. It is the most wonderful and tangible orientation to TJEd. I wish that I had not resisted so long. I explain why here in one of my most popular posts.
Finally, I get asked quite often which books and resources newbies should buy when they are starting out. As I indicate in my post about the 7 Keys, I just don't think that you can do any better than to buy the Simple Homeschool Bundle in spine. I sincerely regret my ebook purchases. Don't get me wrong, the content is identical and there are advantages to the ebook but I just don't reach for an ebook the same way that I reach for a spine when I am studying. I love having my copy of Leadership Education: The Phases of Learning on my bookshelf. I grab it all of the time when I want to look up an ingredient or remind myself of a note or just revisit an idea. I find the ebook to be darn hard to move around in and I just don't get as much out of it.
If you are nervous, as I was, that this may not be a fit and then you will be stuck with $90 worth of books, please let me assure you that these books resell in a heartbeat in the TJEd Facebook group. You cannot resell ebooks. You can resell spines (but I bet that you won't want to 😉 ). The bundle is the way to go because it includes so many audios and other truly valuable content.
Welcome to TJEd! Any time you are overwhelmed, just remember Rachel's advice to me. Take that child into your arms and look deeply into their eyes. You and they were made for this. You can do this. It is hard work but it is incredibly liberating and empowering work too. Welcome to the journey. You are walking with friends.