Classic Kids Book List That EVERY Child Needs: Two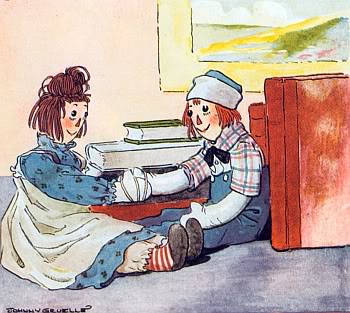 This is part two in the series as the booklists I have to share are VERY long.  Keep checking in for new lists. Some of these books you may or may not recognize from your own childhood.  One thing I love about book lists is being reminded of good books I may have forgotten about.  Time to rekindle some pleasant memories and make new ones with our children today.
Here is the next book lists: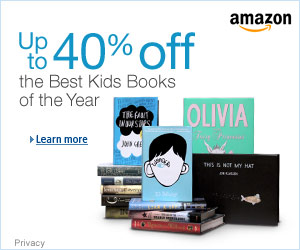 Series Books: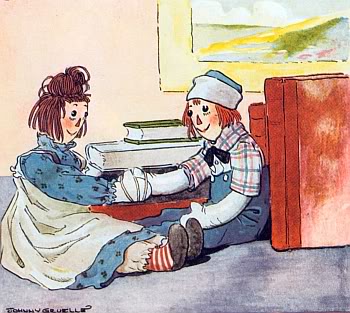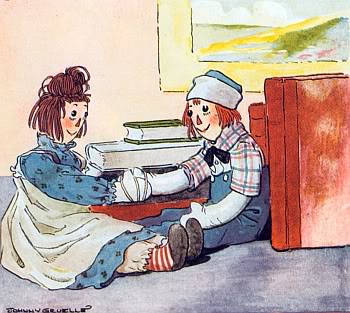 Berenstain Bears by Stan and Jan
Bear Books Karma Wilson
Weekly Readers book series (the old ones)
Good Reading:
Rikki Tikki Tavi by Rudyard Kipling
*Raggedy Ann Stories by Johnny Gruelle
Raggedy Andy Stories by Johnny Gruelle
Floss by Kim Lewis
Dumpy by Julie Andrews Edwards
The Girl Who Loved Horses by Paul Goble (An Indian story)
Degas and the Dance by Susan Rubin
Board Books:
Julie Merberg
Books by Author:
Lewis, Kim
Ehlert, Lois (artist)
Kellogg, Steven (artist)
Tate, Suzanne (Especially because shes is NC born and lives in the outer banks of NC -Nag's Head)
*Did you Know?
"Gruelle created Raggedy Ann for his daughter, Marcella, when she brought him an old hand-made rag doll and he drew yupa face on it. From his bookshelf, he pulled a book of poems by James Whitcomb Riley, and combined the names of two poems, "The Raggedy Man" and "Little Orphant Annie." He said, "Why don't we call her Raggedy Ann?"
Marcella died at age 13 after being vaccinated at school for smallpox without her parents' consent. Authorities blamed a heart defect, but her parents blamed the vaccination. Gruelle became an opponent of vaccination, and the Raggedy Ann doll was used as a symbol by the anti-vaccination movement." (Source: Wikipedia)
TJED is based on Classically based books and mentoring. Start buying and reading the suggested books and see which ones will work for you and your family library. For those who missed where I got these book lists, I received from a good friend who is well versed in classic books for kids and has a house filled with bookshelves full of classic books for children.  Several afternoons she had me come and copy down the titles so I could start my collection.  Thank you, Linda!  Happy reading, everyone!