What Homeschool looks like with a Tired, Pregnant Mom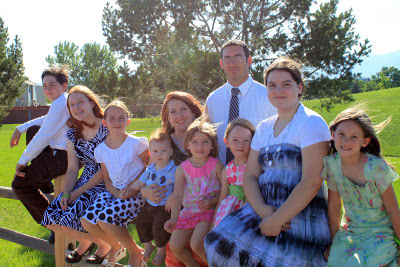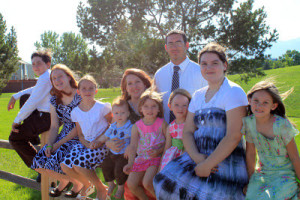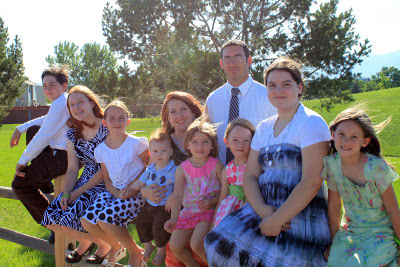 Of course, I can't speak for other homeschool families, but here is what ours looks like right now. We have 8 children ages 15 (almost 16)- 19 months. I'm in the first trimester with baby #9 and some days I have energy and some days I have none.
Mentor Meetings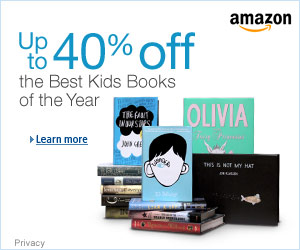 These begin either Sunday night or Monday morning depending on my energy level. During our mentor meetings we plan what they are to do that week. I have the kids set their goals in everything from math to reading and I add my opinion/challenge if I think they can reach a little higher or do a little more. They keep planners/calendars with their goals and add other things as they achieve them such as hours of service, etc.
The scholar aged kids get up early to do seminary and start their day's worth of studies. I have two scholars age 15 and 14. My son is an emerging scholar or practice scholar at age 13.
Mornings Start with…
Morning devotional. I do not leave my room until I call everyone in for it. I've noticed if I leave my room before we have devotional I tend to get distracted by other things, so I've discovered this works best for us if I want consistency. With morning devotional we have scripture study. We are currently reading and discussing Esther. Next we have a morning song and prayer. The younger three usually rotate leading these things. We always end by standing for the Pledge of Allegiance and singing Three Cheers for the Red, White, and Blue.
DROP Everything and Read

10 Minute DEAR sessions as Jim Trelease suggests. Basically, you have ten minute "Drop Everything And Read" times at least once a day. We try to have several in addition to the assigned school reading they have.
Since we've started this in 2010, several things have happened. The children are all reading more. I also found that I get more reading in. But, most importantly, my two reluctant readers are finding their books fascinating and they thank me daily for providing this time to sit and read uninterrupted. They are now finishing books as well as improving their reading skills. And ten minutes isn't that much time to stop for a break so I feel that it is well worth the effort it takes to stop and read. My husband has even mentioned he appreciates the break time and he enjoys getting time in for his reading.
Scholars are independent and come to me in the late afternoon to show me their papers and share with me about their readings. I really look forward to discussing their books with them and even sharing bits and pieces of mine.
Music & Language
I learned that it is so worth it to buy DVD's or CD's for their language programs. The kids are doing Latin (Henle) and they can rely on the DVD and CD's for corrections and help. They are doing French with Rosetta Stone- another self-paced learning program. I've really learned to take the monkey off my back with these resources.
The oldest four children: 15-10 all take music lessons. Cailynn (15) plays viola and piano, Charisa (14) plays violin, Benjamin (13) plays piano and this year we hope to start him on the Cello, and Makenzie (10) plays piano and violin. I can really see the benefits in their playing music in connection to retention of their studies.
Speaking of getting Outside Help
We found a math tutor for the older kids. I'm so thankful for that help. While I work with the younger ones ages 10 and younger I know the older kids are still progressing too.
We also have the kids doing Andrew Pudewa's grammar and writing systems and with the DVD teaching portion it has been wonderful. Again, they are self-pacing it and I'm always so amazed with their progress.
Older kids help with Younger Kids
They help read to them, or tutor them in math or science if I'm having down days. They love to come up with projects for them too. The benefits I'm seeing in this, for the past seven years, is aside from the obvious learning for both the younger and older children, is the connection and closeness the children have established with each other.
I was trained to do all things homemaking growing up and it has served as an invaluable skill in my life. It has given me an advantage over other women my age and allowed me to serve as mentor for others in this area. For four years I've been doing the same and the rewards have been showing forth for all. My older girls can cook or bake anything from fresh breads to creating their own successful gluten free foods to soups, stews, beans, etc. I believe strongly that teaching "life skills" is just as important for a child as are education and thinking skills. Chores also fall into this category and everyone in the home has chores except the baby. Ages 3 and up.
Family Reading
I have fond memories of gathering around the dinner table in the evenings while my mom or dad read aloud to us. They stuck with classic works such as: Ten and Twenty, Pinocchio, the Hiding Place, The Diary of Anne Frank, and the Five Little Peppers and How They Grew. Scripture reading was always something we had and it was just thought of as "what we do". We have continued this tradition in our own family and once we began homeschooling we realized the educational benefits in this as well as emotional. Most people listen to stories or books and have a higher listening reading level than actual reading level. This has been proven true as all of our children enjoy the classics regardless of their age. We're currently reading Mary Poppins aloud along with evening reading of the scriptures.
I remember when I began homeschooling seven years ago. I worried how I could possibly do it all. It seems silly to me now as I'm at this end, but it was real then. How would I handle pregnancy and homeschool? I learned right away to start having the family help more. Homeschool has touched our family in a way that nothing like it could. We have a close bond and connection. The children have an open communication with my husband and I. I love being the one to help tutor and educate my children for their life's mission. Who better to do it than someone who knows them so well and loves them so much?
I see homeschool as being far more than education. I see it as also helping to light the fire for learning, to spark a passion for life, and to help them discover who they are and what their mission is in this life. Pregnancy doesn't slow down the progress; it is just another learning experience for us all.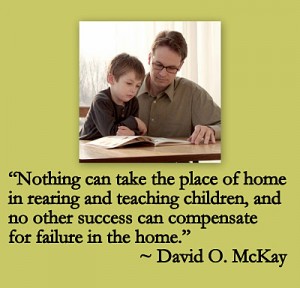 *Last image found on: http://organicschool.wordpress.com/