Using Goodreads as Homeschoolers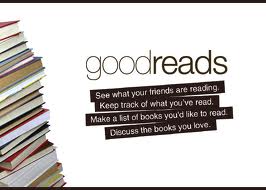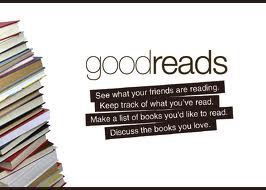 We've used Goodreads since 2008 and I really appreciate the handiness of this tool.  I've found hundreds of books I wouldn't have found otherwise.  I enjoy seeing what my other homeschool friends are reading and especially what they thought of each book.  I find people I know are more apt to write about the books they read on Goodreads than on Amazon or Barnes and Noble where they bought the book.  Plus many of my friends read books that are antiques and not always on those sites for sale.  Good reads many of these things together in one place making it very convenient for me.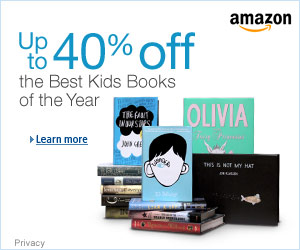 What Is Goodreads?
Goodreads is the largest site for readers and book recommendations in the world. We have more than 7,600,000 members who have added more than 280,000,000 books to their shelves. A home for casual readers and bona-fide bookworms alike, Goodreads users recommend books, compare what they are reading, keep track of what they've read and would like to read, find their next favorite book, form book clubs and much more. Goodreads was launched in January 2007.
Their Mission
Goodreads' mission is to help people find and share books they love. Along the way, we plan to improve the process of reading and learning throughout the world.
Why They Do It
Every once in a while you run into a friend who tells you about this "great new book I'm reading." And suddenly you're excited to read it. It's that kind of excitement that Goodreads is all about.
How They Do It
Most book recommendation websites work by listing random people's reviews. On Goodreads, when a person adds a book to the site, all their friends can see what they thought of it. It's common sense. People are more likely to get excited about a book their friend recommends than a suggestion from a stranger. We even created an amazing algorithm that looks at your books and ratings, and helps you find other books based on what fellow Goodreads members with similar tastes enjoyed. Ultimately, it's all based on our foundation of true-blue readers. Our members also create trivia about books, lists of the best books, post their own writing and form groups and book clubs.
Since I've been on Goodreads here is what I love about it:
Phone app to keep track of where I am and to see my progress.
I like organizing my books according to bookshelves I create.
I'm an author so I have librarian privileges.
I love to see what others are reading.
I love look at lists that others compile under topics like: British literature, children's classics, homeschool, math, etc.
It's like a library without looking into the books.  Seeing other's shelves makes it really nice.
You can comment on others, give ratings to books, and see what other people have on their "bookshelves" that would interest you.
It keeps track of how many books I have read, am currently reading, or would like to read.
Reading Challenge…I set a goal for 60 books.  It gives you a timeframe to get a # of books done per month so you can accomplish your goal. See where your friends are with their challenge.
Great for kids with some cautions.  They can also participate with the reading challenges, have bookshelves, rate books, etc.  If you choose to let them enjoy time on the message boards, keep close attention to the boards and conversations.
How to Start
Join Goodreads. To start using Goodreads you should select books that you have read, that you are reading, or that you want to read and add them to "your books". You can do this by searching for books (their catalogue already has most books), by looking at your friends' lists, or by entering a book we don't have yet. Rating a book automatically adds it to your books (and to your "read" shelf).
Shelves
You start with three default shelves (read, currently-reading, and to-read), but you can also create your own bookshelves. Shelf names range from classics and coffee-table-books to childrens-lit and sci-fi — you can create any category that suits your personal taste.
Add Your Books
To add books to your shelves, search by author name or book title. If the book is on Amazon, you'll find it (and they carry almost everything) — if not, then you have the option to add it manually as a new title. When you find the book you want, you can either click on one of the five stars to rate the book immediately, or click on "add to my books" to choose a shelf, write a review, record the date your read the book, and even note whether you have a copy to sell/swap.   When I add a book to my bookshelf I then get on Amazon and add it to my wishlist if I don't already own it.
Sort Your Books
Click on the "my books" tab to see all the different "views" available on Goodreads. You can sort by author, title, rating, date read, and more. One view shows you all your book covers, another shows your reviews, still another helps you shelve groups of books at once, and there's even one that is printer-friendly. You can change your shelves, reviews, and ratings at any time.
Book Editions
Many books are listed in Goodreads in several editions, such as hardback and paperback. Just add the one you have (or the closest to it) to your books. We have built a feature where our librarians combine editions of each book, so all reviews and ratings are aggregated across all editions when you view a book.
Personalize Your Profile
What do your bookshelves say about you? After you upload your photo and post your basic info, start adding books to your virtual shelves. Some people simply list their top 10 favorites; others catalog everything they have ever read. You can also post quotes you like, share your own writing for others to review, or publicize your upcoming events.
Finding Book Recommendations
Our mission is to help you find new and interesting books by letting you see what your friends are reading. Whenever you view a book, we always show you your friends' reviews first. When you log in, the homepage will show all the latest reviews from your friends. You can also compare your book list to that of another Goodreads member to see if you share the same taste!
Everything You Need to Know About a Book
Click on any book title to find a ton of information. Beyond the basics such as author, ISBN, and literary awards, you can also find the book's average rating, the number of people who have rated and reviewed the book, and even how those people decided to shelve it. You can find Goodreads groups discussing the book, reviews from your friends, and other reviews from possibly thousands of readers. If you need a copy, check out the links that help you find it at an online bookseller or your local library.
Widgets
Show off your books and reviews by adding one of our cool widgets to your blog or website (a widget is a dynamic image that you can add to almost any site that allows html code).
How do I add Goodreads updates to my Facebook Timeline?
1. Navigate to the apps tab on your edit profile page.
2. You'll see a Facebook section on the left. Click the blue "Add to Timeline" button.
3. A pop-up should appear asking for your Facebook credentials and for your permission to post. Grant all permissions.
4. Navigate to your Facebook Timeline.
5. On the top of your Timeline should be a number of boxes, such as "Friends", "Likes", and "Photos". There should be a drop-down with a number on the far right of these boxes (see screenshot below). Click on that.
6. On the top right of one of the empty boxes that appears, click the plus sign.
7. Select "Goodreads" from the drop-down list.
Now you're all set up! The more you interact with the app on Facebook, the more prominently Goodreads updates will show on your Timeline. In the beginning, they may just appear in your Timeline's "Activity Log" (a gray link on the top of the page), but you can force them to appear on the Timeline itself. Just navigate to your Activity Log, click the circle to the far right of the Goodreads update, and select "Shown on Timeline" (see screenshot).
I have many bookshelves to organize my books.  Some of these include:
2012-personal-reading-challenge (50)
2013-personal-reading-challenge (63)
apocalyptic (3)
autobiography (4)
biography (11)
book-on-books(6)
business (15)
childrens (32)
classic-childrens (16)
classic-curriculum (3)
classic-fiction (87)
classic-literarature (33)
emotional-health (20)
fantasy (5)
femininty (6)
good-read-alouds (6)
old-fashioned-gothic-romance (2)
government (10)
history (22)
history-for-homeschool (4)
homemaking (4)
homeschooling (22)
large-family (6)
leadership (4)
love-of-learning (32)
math (4)
mystery (9)
parenting (7)
patriotism (2)
poetry (4)
politics (4)
read-as-a-family (30)
religious (38)
scholar (22)
science (3)
sociology (3)
statesmanship (16)
understanding-god-s-laws (4)
young-adult (17)
There are so many options at our fingertips as homeschoolers.  It was so limited when I was growing up and my mom was homeschooling me.  I'm so excited about free and useful resources.  See you on GoodReads!
*I used the Goodreads site to share much of their information.