Important and Famous People Who Were Homeschooled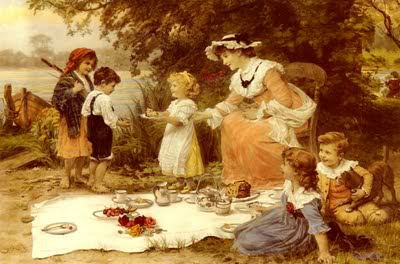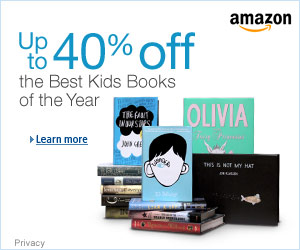 Homeschooling has produced some of the greatest men and women in history. Here is a list of famous people-people who have made a difference in this word- who were homeschooled:
Constitutional Convention Delegates
* Richard Basseti – Governor of Delaware
* William Blount – U.S. Senator
* George Clymer – U.S. Representative
* William Few – U.S. Senator
* Benjamin Franklin – Inventor and Statesman
* Alexander Hamilton – Lawyer and Economist
* William Houston – Lawyer
* William S. Johnson – Columbia College President
* William Livingston – Governor of New Jersey
* James Madison – 4th President of the U.S.
* George Mason – Justice of Virginia County Court
* John Francis Mercer – U.S. Representative
* Charles Pickney III – Governor of S. Carolina
* John Rutledge – Chief Justice U.S. Supreme Court
* Richard D. Spaight – Governor of North Carolina
* George Washington – 1st President of the U.S.
* John Witherspoon – President of Princeton
* George Wythe – Justice of Virginia High Court
Presidents
* John Adams
* John Quincy Adams
* Grover Cleveland
* Jefferson Davis (the only president of the short-lived Confederate States of America)
* James Garfield
* William Henry Harrison
* Andrew Jackson
* Thomas Jefferson
* Abraham Lincoln
* James Madison
* James Polk
* Franklin Delano Roosevelt
* Theodore Roosevelt
* John Tyler
* George Washington
* Woodrow Wilson
Statesmen
* Henry Fountain Ashurst
* William Jennings Bryan
* Winston Churchill
* Henry Clay
* John Dickinson
* Pierre du Pont
* Benjamin Franklin
* Patrick Henry
* William Penn
* Daniel Webster
Military Officers
* John Barry – Senior Navy Officer
* George Rogers Clark – Revolutionary War hero
* Nathanael Greene – Revolutionary War hero
* Nathan Hale – Revolutionary War hero
* Stonewall Jackson – Civil War General
* John Paul Jones – Father of the American Navy
* Robert E. Lee – Civil War General
* Douglas MacArthur – U.S. General
* George Patton – U.S. General
* Matthew Perry – U.S. Naval Officer
* John Pershing – U.S. General
* David Dixon Porter – Civil War Admiral
* Joseph Bradley Varnum – Revolutionary War hero
U.S. Supreme Court Judges
* Charles Evans Hughes
* John Jay
* John Marshall
* John Rutledge
* Sandra Day O'Connor
Religious Leaders
* Joan of Arc
* Dietrich Bonhoeffer
* William Carey
* Jonathan Edwards
* Philipp Melancthon
* Dwight L. Moody
* John Newton
* John Owen
* Hudson Taylor
* John & Charles Wesley
* Brigham Young
Explorers
* William Clark – Lewis & Clark Expedition
* Meriwether Lewis – Lewis & Clark Expedition
* John Wesley Powell – Colorado River Expedition
* Sir Ernest Shackleton – Antarctic Expedition
Scientists
* Wilson A. Bentley – "The Snowflake Man"
* George Washington Carver – agricultural research
* Pierre Curie – discovered radium
* Albert Einstein – theoretical physicist
* Paul Erdos – Hungarian mathematician
* Michael Faraday – electrochemist
* Pierre-Gilles de Gennes – French physicist
* Oliver Heaviside – electromagnetism researcher
* T.H. Huxley – biologist, zoologist, Darwinist
* Ruth Lawrence – mathematician
* Gilbert Newton Lewis – physical chemist
* Ada Lovelace – founder of scientific computing
* Benoit Mandelbrot – pioneer in fractal geometry
* Blaise Pascal – French mathematician
* Joseph Priestley – father of modern chemistry
* Samuel C. C. Ting – Chinese American physicist
* Konstantin Tsiolkovsky – Russian rocket scientist
Inventors
* Alexander Graham Bell – invented the telephone
* John Moses Browning – firearms inventor/designer
* Peter Cooper – built the first modern skyscraper, the first commercial locomotive, and patented the first gelatin dessert which was later named Jell-O
* Thomas Edison – invented the stock ticker, mimeograph, phonograph, and electric light bulb
* Benjamin Franklin – invented the lightning rod
* Elias Howe – invented sewing machine
* William Lear – airplane creator
* Cyrus McCormick – invented grain reaper
* Guglielmo Marconi – developed radio
* Eli Whitney – invented the cotton gin
* Sir Frank Whittle – invented turbo jet engine
* Orville and Wilbur Wright – brothers who built the first successful airplane
Artists
* William Blake – painter, engraver, poet
* John Singleton Copley – American Colonial painter
* Evelyn De Morgan – Pre-Raphaelite painter
* Christian Grew – American Painter
* Donal Hord – San Diego sculptor
* Akiane Kramarik- 10-year-old art and poetry prodigy
* Claude Monet – French Impressionist
* Grandma Moses – American folk artist
* Charles Willson Peale – American portrait artist
* Lu Pinchang – ceramic sculptor
* Leonardo da Vinci – Renaissance artist, sculptor
* Andrew Wyeth – American realist painter
* Jamie Wyeth – American realist painter
Composers
* Johann Sebastian Bach – Baroque
* Irving Berlin – Patriotic
* Anton Bruckner – Symphonies
* Noel Coward – Musicals
* Felix Mendelssohn – Romantic
* Wolfgang Amadeus Mozart – Classical
* John Porcaro – Experimental
* Francis Poulenc – Choral
* John Philip Sousa – "March King"
Writers
* Louisa May Alcott – author of Little Women
* Hans Christian Anderson – fairy tale writer
* Margaret Atwood – Canadian novelist, poet
* Fawn M. Brodie – biographer
* Pearl S. Buck – Nobel prize-winning author
* William F. Buckley, Jr. – conservative writer
* Willa Cather – American novelist
* Agatha Christie – mystery author
* Samuel Clemens – a.k.a. Mark Twain
* Charles Dickens – British novelist
* Robert Frost – Pulitzer Prize-winning poet
* Charlotte Perkins Gilman – early feminist writer
* Alex Haley – African-American novelist
* Sharlot Hall – poet, writer, Arizona historian
* Joshua Harris- pastor and author of I Kissed Dating Goodbye
* Bret Harte – frontier California journalist
* L. Ron Hubbard – science fiction writer
* Helen Keller – blind and deaf author and lecturer
* Rose Wilder Lane – journalist, ghostwriter, daughter of Laura Ingalls Wilder
* C.S. Lewis – Christian writer and apologist
* Amy Lowell – Modernist poet
* Gabriela Mistral – Nobel-prize winning Latin American poet
* Sean O'Casey – Irish author
* Thomas Paine – political writer during the American Revolution, author of Common Sense
* Christopher Paolini – teen author of Eragon
* Isabel Paterson – conservative political author
* Beatrix Potter – author of Peter Rabbit Tales
* Jedediah Purdy – author of For Common Things: Irony, Trust, and Commitment in America Today
* Kenneth Rexroth – poet, translator, critical essayist
* Carl Sandburg – American poet
* George Bernard Shaw – Irish-born playwright
* Mattie J. T. Stepanek – 11-year-old author of Heartsongs
* Rosemary Sutcliff – historical novels for children
* Rabindranath Tagore – Bengali poet, essayist, dramatist, songwriter
* Leo Tolstoy – Russian writer
* Mercy Warren – American Revolution eyewitness
* Phillis Wheatley – African-American poet
* Walt Whitman – American poet
* Laura Ingalls Wilder – children's book author
* Virginia Woolf – English novelist
Educators
* Amos Bronson Alcott – innovative teacher, father of Louisa May Alcott
* Catharine Beecher – co-founder of the Hartford Female Seminary
* Jill Ker Conway – first woman president of Smith College
* Erik Demaine – associate professor of Computer Science at MIT
* Timothy Dwight – President of Yale University
* William Samuel Johnson – President of Columbia College
* Horace Mann – "Father of the American Common School"
* Charlotte Mason – Founder of Charlotte Mason College of Education
* Joyce Reed – Associate Dean of the College, Brown University
* Fred Terman – President of Stanford University
* Frank Vandiver – President of Texas A&M University
* Booker T. Washington – teacher and founder of Tuskegee Institute
* Noah Webster – "Father of American Christian Education"
* John Witherspoon – President of Princeton University
Medical Practitioners
* Clara Barton – started the Red Cross
* Elizabeth Blackwell – first woman in the U.S. to receive a medical degree
* Florence Nightingale – Nurse
* Susan La Flesche Picotte – first American Indian woman physician
* Albert Schweitzer – Physician
* Mary Walker – Civil War physician; recipient of the Congressional Medal of Honor
Business Entrepreneurs
* Andrew Carnegie – wealthy steel industrialist
* Amadeo Giannini – Bank of America's founder
* Horace Greeley – New York Tribune founder
* Soichiro Honda – creator of the Honda automobile company
* Peter Kindersley – book illustrator and publisher
* Ray Kroc – founder of McDonald's fast food restaurant chain
* Jimmy Lai – newspaper publisher; founder of Giordano International
* Dr. Orison Swett Marden – founder, Success magazine
* Adolph Ochs – New York Times founder
* Joseph Pulitzer – newspaper publisher; established Pulitzer Prize
* Colonel Harland Sanders – started Kentucky Fried Chicken
* Dave Thomas – founder of the Wendy's restaurant chain
Others
* Abigail Adams – wife of John Adams; mother of John Quincy Adams
* Ansel Adams – photographer
* Susan B. Anthony – women's rights leader
* John James Audubon – ornithologist and artist
* Alyssa Buecker – director, Milbo Productions
* John Burroughs – naturalist
* Jennie Chancey – historical costumer
* Davy Crockett – frontiersman
* Edward Curtis – photographer
* Robin Lee Graham – youngest person to sail around the world at age 16
* Alex and Brett Harris – twin teen writers and conference speakers for "The Rebelution," a Christian ministry/youth organization
* Eric Hoffer – social philosopher
* Sam Houston – lawyer; first leader of Texas
* Abraham Kuyper – Dutch politician, journalist
* Mary Leakey – fossil hunter
* Charles Fletcher Lummis – journalist, historian, photographer, founder of the Southwest Society
* Harriet Martineau – first woman sociologist
* Margaret Mead – cultural anthropologist
* John Stuart Mill – free-market Economist
* Charles Louis Montesquieu – philosopher
* John Muir – naturalist
* Raymond Parks – Civil Rights activist, husband of Rosa Parks
* Sofia, Susan, and Judit Polgar – chess masters
* Bill Ridell – Newspaperman
* Will Rogers – Humorist
* Eleanor Roosevelt – wife of Franklin D. Roosevelt
* Bertrand Russell – Logician
* Drew Ryun – co-founder of Generation Joshua, director of Jim Ryun Running Camp
* Ned Ryun – co-founder of Generation Joshua, president of American Majority
* Deborah Sampson – female soldier in the American Revolution
* Emerson Spartz – 12-year-old internet entrepreneur (MuggleNet)
* Herbert Spencer – philosopher, sociologist
* Gloria Steinem – founder of Ms. magazine
* Timmy Teepell – chief of staff for Governor Bobby Jindal of Louisiana
* Lester Frank Ward – Father of American Sociology
* Martha Washington – wife of George Washington
* Frances E. C. Willard – educator, temperance leader, and suffragist
* Frank Lloyd Wright – architect
* John Lloyd Wright – architect, toy designer, inventor of Lincoln Logs
* Sho Yano – gifted child prodigy
* Elijah ben Solomon Zalman – Jewish scholar
This list was compiled by Compiled by Teri Ann Berg Olsen, author of "Learning for Life: Educational Words of Wisdom"