What Reading Aloud 60 Classic Books Can Do for a Child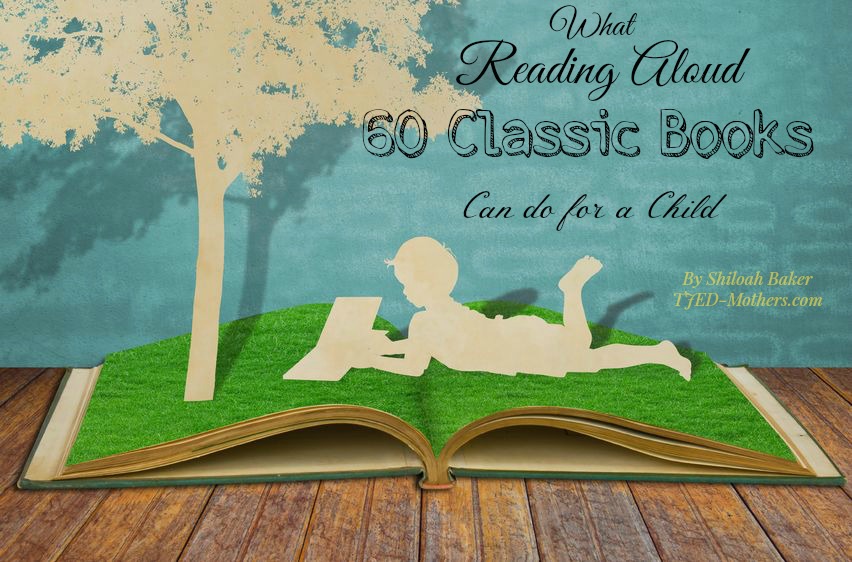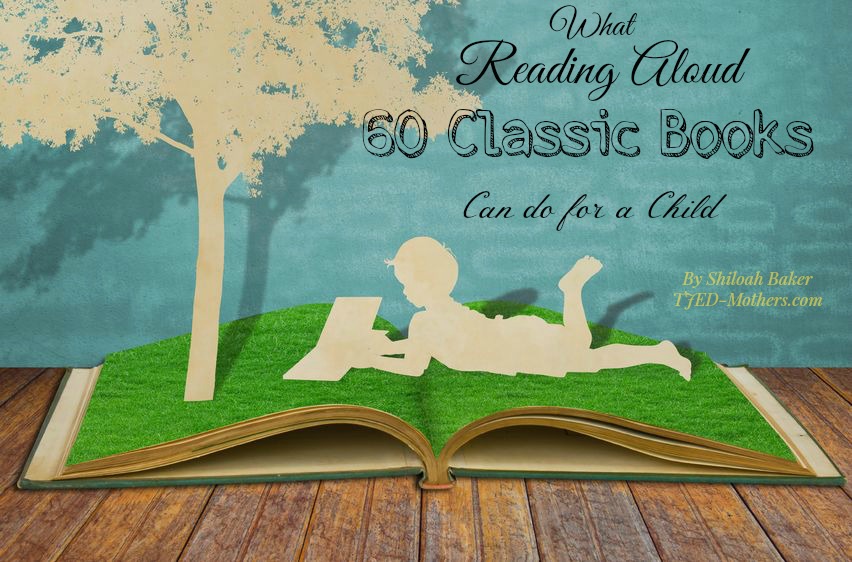 What is the difference between two Scholar Phase kids + two Love of Learning phase kids with learning disabilities, one year, and 60 classic books read aloud to them? Answer: HUGE leaps and bounds by my children in their comprehension of ALL subjects, in figuring things out, in THINKING and in Confidence.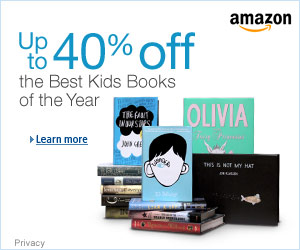 It was a subtle change, but the powerful ah-ha moment was when I sat down to give them a difficult lesson that a year earlier we didn't even make it half way through. It was Spencerian Penmanship.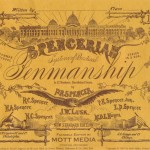 This isn't just any handwriting. It is beautiful, intricate cursive handwriting that involves knowing angles and degrees.
My two middle daughters have learning disabilities, one with autism and one with Sensory Integration Disorder. I worked for several years trying to teach them to read and they had little to no retention of what was taught from lesson to lesson or month to month. I mean the retention was as bad as not remembering their ABC's, sounds, etc. We couldn't even get to the sounding words out or memorizing sight words, even though I would reintroduce them from time to time. As of this past week, they are now reading small words. They have made huge strides in their learning.
This isn't the only area I've seen improvement in for all of my children. Their vocabulary has increased. Their understanding has improved. Their level of intellectual conversations has improved. Their level of understanding (or comprehension) of all that they read or that is read to them has improved quite drastically. Their read aloud ability has improved. Their ability to calculate in their minds has increased as well as the speed. Their creativity has expanded. Their attention is better and they seem more alert regularly. Their overall level of understanding so many concepts and ideas has been impressive enough to me to make this a regular habit. We did the same amount of homeschool this past year, but the major difference was the read aloud of classic books in large amounts.
We've always read aloud as a family as that was how I was raised. From the cradle and on, my children were read to. The quality and the quantity, however increased as we began homeschooling the Leadership Education way almost ten years ago. But, this past year, we decided to forge ahead with a huge amount of books. Each child was so motivated to see the number of classics read increase each month. I was excited to see and hear them discuss books instead of movies.
Mortimer J. Adler said, "The goods of the mind are information, knowledge, understanding, and wisdom. We seek these goods not just in order to live, but in order to live well. Possessing them lifts us above the plan of animal existence, for these goods enhance our existence as human beings, as well as providing enjoyment and pleasure."
Oliver DeMille said, "Classics are great, and even little children want greatness in their life. Anything else just plain tastes different.
Nobody really wants to repeatedly come face-to-face with blah. The classics have a peculiar flavor—a richness and texture—about them. A depth.
This is just as true for children as it is for everyone else. Read classics with your kids, and they'll soon be able to tell the difference."
And I will add, so will you.
What were the 60 books we read aloud as a family over the past year?
I'm going to share the regular classic books (old and new) and then list some of the smaller ones separately at the end. These are in no particular order and some we loved more than others, but we love books always.
1. Mother West Wind's Children by Thornton Burgess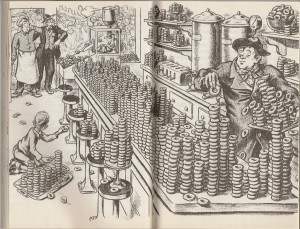 2. Peter Pan by James Barrie
3. The Wanderings of Odysseus by Rosemary Sutcliff
4. How to Train your Dragon by Cressida Cowell also on Audible
5. Homer Price by Robert McCloskey
6. Nurse Matilda by Christianna Brand
7. Nurse Matilda Goes to Town by Christianna Brand
8. Sea Fairies by Frank L. Baum
9. The Rithmatist by Brandon Sanderson (they LOVED this one best)
10. The Adventures of Nanny Piggins (total dessert book)
11. Here there Be Dragons by James A Owens
12. The Original Adventures of Hank the Cowdog by John R. Erickson
13. The Further Adventures of Hank the Cowdog by John R. Erickson
14. Hour of the Olympics by M. P. Osborne
15. Matilda by Roald Dahl
16. The Light Princess by George MacDonald
17. Caddie Woodlawn by Carol Ririe Brink
18. The Great Brain by John D. Fitzgerald
19. Centerburg Tales: More Adventures of Homer Price by Robert McCloskey
20. Clementine and the Spring Trip by Sara Pennypacker
21. Rabbit Hill by Robert Lawson
22. Who was Albert Einstein? by Jess M. Brallier
23. The Moffats by Eleanore Estes
24. Across Five Aprils by Irene Hunt
25. A Bear Called Paddington by Michael Bond
26. The Dancing Cowboy by John R Erickson
27. Mr. Popper's Penguins by Richard Atwater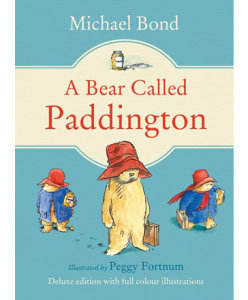 28. Misty of Chincoteague by Marguerite Henry
29. James and the Giant Peach by Roald Dahl
30. Nelson Mandela's Favorite African Folktales by Nelson Mandela
31. The Book of Dragons by Edith Nesbit
32. Mary Poppins Comes Back by P.L. Travers
33. Charlie and the Chocolate Factory by Roald Dahl
34. Princess Academy by Shannon Hale
35. Betsy-Tacy by Maud Hart Lovelace
36. Stories from History (from http://www.librariesofhope.com )
37. A Dog of Flanders by Marie Louises de la Ramee
38. The 7 Habits of Happy Kids by Sean Covey
39. Pinocchio by Carlo Collodi
40. Tales of the Greek Heroes: Retold from the Ancient Authors by Roger Lancelyn Green
41. The Great Turkey Walk by Kathleen Karr (read every year—it's a favorite!)
42. The Best Halloween Ever by Barbara Robinson
43. The Railway Children by Edith Nesbit
44. The Reluctant Dragon by Kenneth Grahame
45. Pasteur's Fight Against Microbes by Beverley Birch
46. The Westing Game by Ellen Raskin
47. The Little Mermaid by Hans Christian Anderson
48. The Book of Mormon
49. How to be a Pirate by Cressida Cowell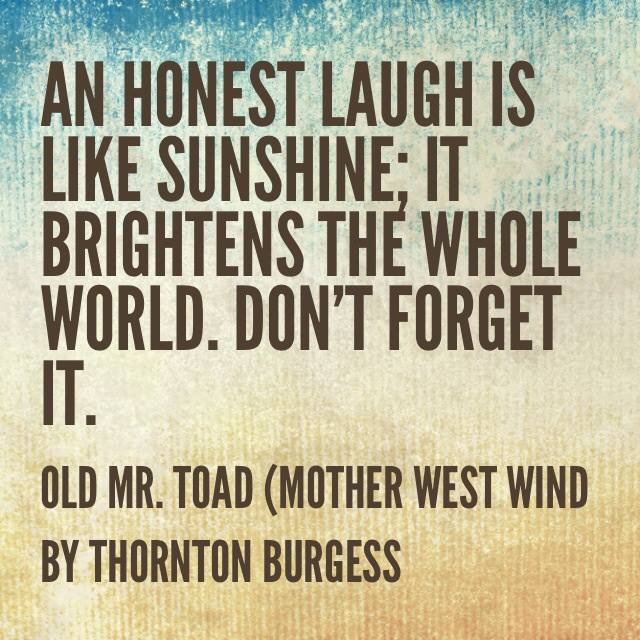 Books we are still working on that I'm counting:
50. The Mortal Messiah by Bruce R. McConkie
51. The Biography of Ezra Taft Benson by Sheri Dew
52. Journey's through Bookland Volume 9
53. Gospel Truth Volume 1 by George Q. Cannon
54. The Stargazer's Guide to the Galaxy by Q.L. Pearce
55. The Stars by H.A. Rey
56. Lighten Up! by Cheiko Okasaki
57. Power to Become by David A. Bednar
58. Mrs. Dunwoody's Excellent Instructions for Homekeeping: Timeless Wisdom and Practical Advice by Miriam Lukken
We had the kids listen to parts/most of the following books because I wanted to read aloud my books or I was listening with them:
59. The Talent Code by Daniel Coyle
60. All Things Wise and Wonderful by James Herriot
61. Earthing by Clinton Ober
Other storybooks I read aloud to them but didn't count in the number above. All ages can enjoy a good picture book, and in our family, all ages DO enjoy time listening to books for all ages. The following are books we read this year:
A new Coat for Anna by Harriet Ziefert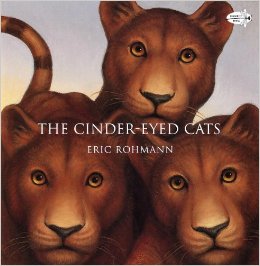 Dandelions by Eve Bunting
When Lightning Comes in a Jar by Patricia Polacco
What do you do, Dear? by Sesyle Joslin
Fannie in the Kitchen by Deborah Hopkinson
The Biggest Bear by Lynd Ward
How many Feet in the Bed by Diane Johnston Hamm
The Cinder-Eyed Cats by Eric Rohmann
Rose Red and Snow White: A Grimms Fairy Tale by Ruth Sanderson
How Groundhog's Garden Grew by Lynne Cherry
The Eleventh Hour by Graeme Base
Train Song by Diane Siebert
Galaxies by Simon Seymour
Blueberries for Sal by Robert McCloskey
Thunder Cake by Patricia Polacco
Anatole and the Toyshop by Eve Titus
Geography from A to Z by Jack Knowlton
Lightening and Rainbows by Michael W. Carroll
Saint George and the Dragon by Margaret Hodges
Anatole Over Paris by Eve Titus
Starry Messenger: Galileo Galilei by Peter Sis
Benjamin Franklin by Ingri d'Aulaire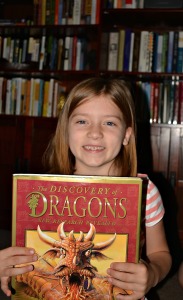 The Dog Prince by Lauren Mills
The Golden Egg Book by Margaret Wise Brown
McBroom's Ghost by Sid Fleischman
How to Make an Apple pie and See the World
The Biggest House in the World by Leo Lionni
Bard of Avon by Diane Stanley
A Boy Called Dickens by Deborah Hopkinson
The Little House by Virginia Lee Burton
The Twelve Dancing Princesses by Marianna Mayer
Cold Snap by Eileen Spinelli
Little Elephants by Graeme Base
The Last King of Angkor Wat by Graeme Base
Our favorite time to read an entire medium sized books is all in one day on a weekend. We love listening to audio books or taking turns reading aloud in the car. We read for bedtime. We read during meal time. We read during chores. We read with friends. We read outside. We read during all seasons.
We celebrate the books we read with special meals. For instance, when we read Homer Price we had a dinner of chicken fried chicken, mashed potatoes, gravy, corn, and homemade donuts. When we read Nanny Piggins, we had a big chocolate cake. For birthdays we read aloud the Dr. Suess Birthday book. With as many birthdays as we have during the year (with ten kids plus mom and dad) we will probably have it memorized word for word soon.
In short, reading and books have become a celebration in our family culture. It evolved this way as we turned off the TV for 90% of life and engrossed our attention into reading.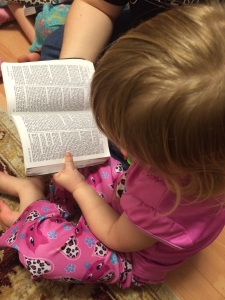 In closing, I'll share the following statistics from Little Ones Reading Resource:
• Reading childrens stories is a wonderful bonding experience that fosters meaningful one-on-one communication with our kids.
• It shows our children in no uncertain terms that they are important to us.
• It molds our kids into becoming readers, and raising a reader significantly increases our child's potential for academic success as well as lifelong success in general.
• It is a vital and integral part of teaching our kids how to read as children learn how to read by being read to.
• It helps our children master language development.
• It builds listening skills, increases a child's attention span, and develops the ability to concentrate at length of which all are learned skills.
• It develops children's ability to express themselves more confidently, easily, and clearly in spoken AND written terms.
• It develops and fosters a child's natural curiosity.
• It develops creativity and a child's ability to use their own imagination!
• It expands our children's horizons, quells fears, exposes them to new situations, and teaches them appropriate behavior.
• Reading children's stories to our children provides the best opportunities for true " teaching moments ."
• Reading picture books develops a young child's appreciation for the arts through exposure to many different styles of art and illustrations.
Improve your child's education and learning abilities and so much more by reading aloud today!