Classic Kids Book List That EVERY Child Needs: List Six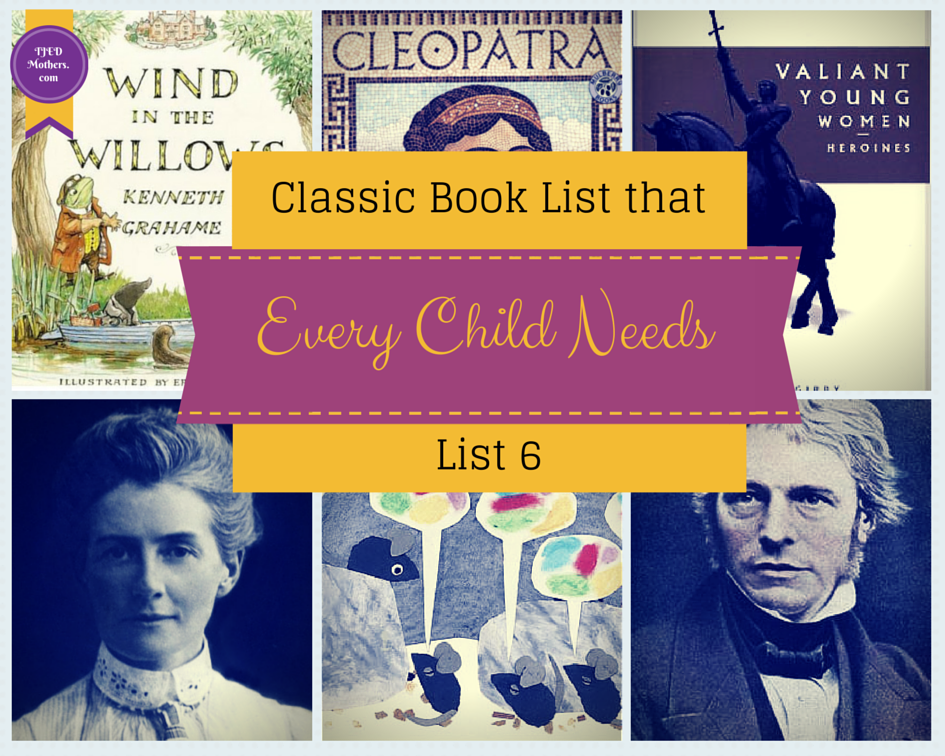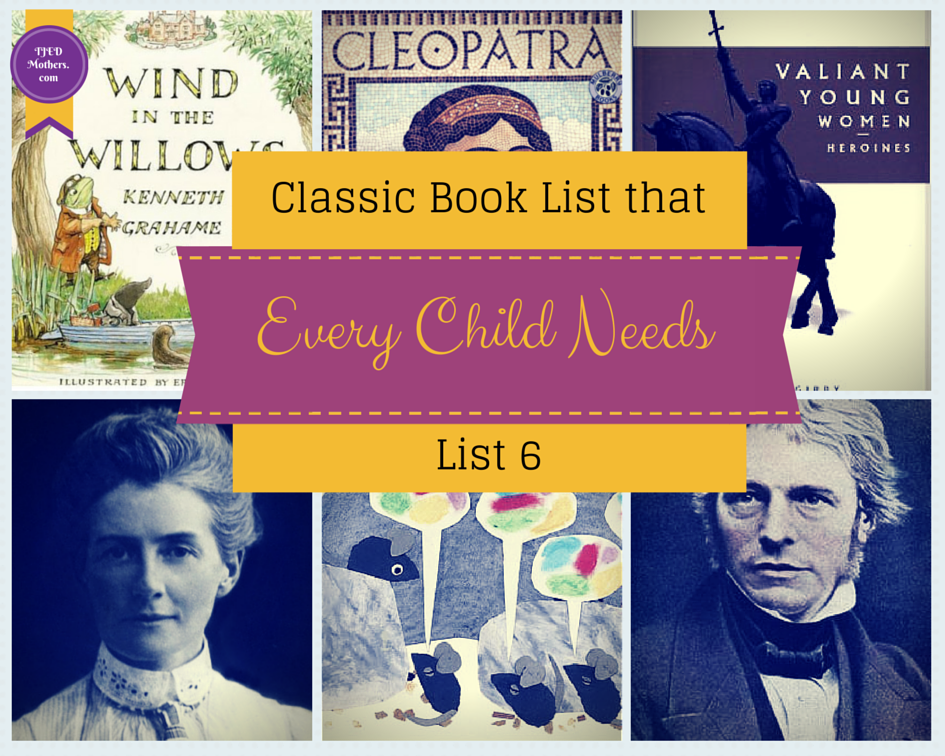 A book in the hand is a book in the brain and heart. Books change us. Books heal us. Books gives us stories to go on and ideas for life itself. And books, as we have seen in our family, have helped in bridging learning gaps in multiple ways.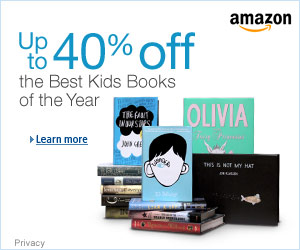 In the past I've been listing various books. I'll now put them in 3 categories: Core (ages 0-8), Love of Learning (8-12), Scholar Phase (12-18). Keep in mind what C.S. Lewis says, "A children's story that can only be enjoyed by children is not a good children's story in the slightest." So, we as adults can and should enjoy these "children's" books and phases should overlap; so Scholar phasers can enjoy and learn from Core and Love of Learning books too.
Without further adieu:
Core Books
Frederick by Leo Lionni
Best Mother Goose Ever by Richard Scarry (A favorite since childhood, this one is now my children's favorite too.)
Bear's New Friend by Karma Wilson
Cleopatra by Diane Stanley
Rikki Tikki Tavi by Jerry Pinkney
Woolbur by Leslie Helakoski
Russell the Sheep by Rob Scotton (good bedtime book)
Dangerous Crossing: The Revolutionary Voyage of John Quincy Adams by Stephen Krensky
Love of Learning Books
House of Sixty Fathers Fathers by Meindert DeJong
The Wind in the Willows
Aesop's Fables
Julie by Jean Craighead George
The Jungle Book by Rudyard Kipling
Big Red by Jim Kjelgaard (Another childhood favorite!)
Scholar Phase Books
War of Words: Getting to the Heart of Your Communication Struggles by Paul David Tripp
A Cup of Cold Water: The Compassion of Nurse Edith Cavell by Christine Farenhorst
Valiant Young Women Heroines By Bryce D. Gibby
Michael Faraday, Father of Electronics by Charles Ludwig
Are You Liberal? Conservative? or Confused? by Richard J. Maybury
TJED is based on classic books, 7 keys of learning, 4 environments of learning, and mentoring. Start buying and reading the suggested books and see which ones will work for you and your family library.

Happy reading, everyone!
Here's a video about Nurse Edith Cavell