Why I Read With My Ears These Days…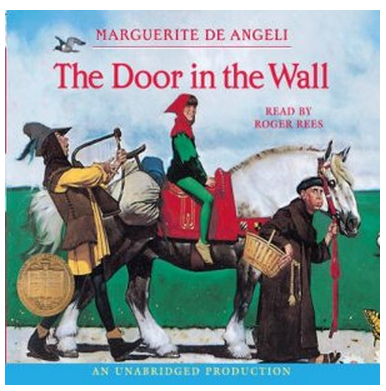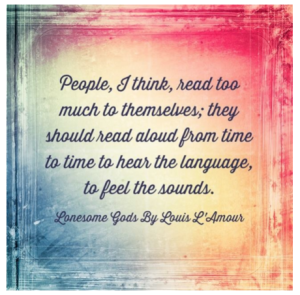 As a homeschooling mom, my time to really dig into the classics is pretty limited. Between diapers, dishes, laundry, kidschool, mentoring and dating my husband, the hours of the day tend to be spent before my feet even hit the floor or my bible is opened. The idea of curling up with a beloved old book seems almost too romantic for the messiness of our modern, fast-paced homeschooling life.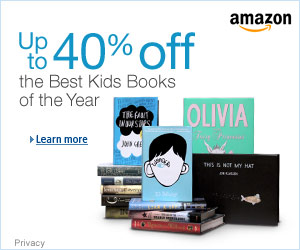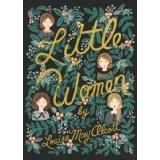 In my heart, however, I am a bibliophile. I am just not myself if I am not in the middle of a couple  of compelling texts. In fact, I am a much better mama and far more inspiring mentor when I am basking in the wisdom of my literary mentors. When the day is off course and the laundry seems endless, I must retreat into a book…probably Louisa May Alcott or C.S. Lewis. I must yield to the desire to get lost in another world where heroes still reign and mamas are fundamentally on point – all of the time. On those days, I probably could talk myself into sitting down with Marmee or Mrs. Moody or Marilla to get my head straight. But even on regular days, I would appreciate their companionship as I fold the clothes that were washed this morning following the rescue of my preschooler from a mud hole. How do I find the time to meet my mentors amidst the housework and to-do list?
Audiobooks are a blessing…
 I may not live in those simpler times that I yearn for, but I do have some benefits that are entirely new to women of this time, namely, Audible.
 Audiobooks have been around for a good while. In fact, I grew up listening to The Stone Balloon every night on my snazzy boom box when I was afraid of the dark. However, while audiobooks were available, they were not always terribly accessible. I had about 3 audiobooks (or "books on tape" as they were called back in the 1980s) to my name and could get others from small selection of offerings at the library.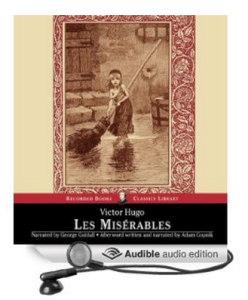 Fast forward to the selection available to my children: thanks to Audible, they have about 20 classic audiobooks that they get to choose between at night. Audible has an expansive library in a vast many genres at affordable prices and it streams, effortlessly, to any app enabled device.
 But books are not just for bedtime. Books can make housework feel almost like Mary Poppins has been here for a visit. Thanks to Audible, I am able to study in the afternoons wedged between my desk and my bed with a classic streaming on my phone. Sitting on my desk is my 7 Keys Certification or my Mentoring in The Classics notebooks. On my bed is a mountain of laundry – laundry that I am actually folding with great relish and joy because my mind is somewhere else.  In those moments, my mind is in a small factory in Montreuil-sur-Mer in 1823 and poor Fantine is about to be dismissed from the job she so desperately needs.
 As an auditory learner, audiobooks are more than a luxury for me; they are a necessity. However, homeschooling moms of any learning style can benefit from audiobooks. While auditory learners are probably going to be streaming classics every free moment that they can get, other learners (moms, dads, and children alike) can still benefit from being read to while their hands are busy doing to labor that must also get done.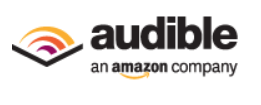 Why Audible?
Of the many options for audiobook listening, my favorite is Audible. I do stream some books from Librivox and from Overdrive (through my public library). Audible, however, is more convenient than Overdrive. The app is easier to use and I can listen on my schedule without being hampered by return dates. I prefer Audible to Librivox because I think that you get what you pay for and the professional recordings Audible carries can make a monumental difference in your pleasure and your learning.
 What is the price tag?
Audible makes their books available in three formats: pay as you go, monthly membership and annual contract.
 When you pay as you go, you are not getting any monetary deal or price break but you have the freedom to not be locked into a contract. If you only plan to buy one or two books a year, this is about the same as buying it on cd from Amazon or a bookseller.
 Those who plan to buy a number of audiobooks and are interested in expensive books (like John Adams or The Great Courses Company courses) can get a great deal by subscribing to the monthly contract – either the Gold or Platinum deal. For $15 per month, the subscriber gets 1 book credit (for "free") and a 30% (or more) discount on everything else in the Audible library. For $23 per month, members get 2 credits plus the discounts. Members are not limited in the number of books that they can choose to buy throughout the month and so they can use their credit for a pricey book and then accumulate a sizable library by buying the less expensive and discounted books at member prices.
 Additionally, if $15 a month is still too rich for your blood, know that Audible allows its members to take up to 3 months per year off as a sabbatical. During this time, members maintain their membership benefits and can still purchase books at the normal discounts but they are spared the monthly contract (and do not receive a credit during that time). This would reduce the annual cost to something a tad bit more affordable.
 The third option, the annual contract, is truly a good deal for families who consume a high volume of audiobooks, but it does come with a bit of sticker shock. The annual contract is available at two levels – 12 credits and 24 credits. In both cases, the subscriber would pay all at once and get all of their credits at once but they would maintain membership benefits/discounts for 12 months. How the member chooses to use the credits (and at what rate) is entirely up to the user. The 12 credit plan is $149.50 per year. The 24 credit plan is $229.40 per year. In the case of the 24 credit plan, that works out to $9.56 per credit or just over $19 per month.
Because many professionally recorded audiobooks are expensive, the credit is extremely useful in purchasing pricier books like Les Miserables or The Great Courses Company or John Adams. Les Mis is $48.99 normally. A Great Courses Company class can be $50-$200 normally. John Adams is $79.93. To pay a mere $9.56 for any of those plus all the benefits of being a member is really a steal. 

 How expensive are the other books?
Now there is a very interesting price point which drove my family into the annual contract. Little Britches, for example, is $10.95 (member price). It would be foolish to use a $15 credit on an $11 book. As part of my 7 Keys Certification, however, I needed that audiobook. And so, I had a dilemma. After months of buying these $10-13 books on top of my monthly fee, I began to see the wisdom in purchasing an annual contract in which the books could be acquired with a $9.56 credit instead. This has actually made my Audible experience more affordable.
 What about Whisper Sync?A great many of the classics are very expensive…unless…you buy the free or cheap kindle version! For example, Jane Eyre, which I have always loved, is coming up in the Mentoring In the Classics series. The Kindle version is $.99. There are several audible versions available in the $15 range. One of my favorite narrators is Juliet Stevenson. Her Audible version is $16 but, because I "already own the Kindle copy," I get it for the "special price" of just $2.99. So, for less than $5, I will have the Kindle and the Audible books and, if I choose to use them together, I can watch Whisper Sync read it out loud to me as it highlights the text!
Several ways. Download your books into iTunes or stream through your Audible app. If you have a Whisper Sync enabled Kindle, you can also listen through the Kindle as an audiobook or paired with your Kindle text. A nice feature about the Audible app is, that as long as you are connected to your wifi, you can remove all of the books from your phone/ipad/Kindle and merely download the book you are interested in listening to. It downloads in seconds. Remove it when you are done (if you wish to save space) and re-download it any time!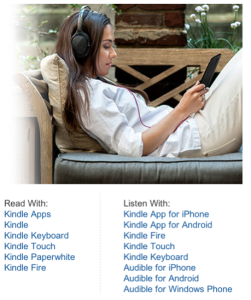 What if I am listening on several platforms? 
Easy! Audible keeps track of your progress across all of your platforms. When you switch devices, it will queue up to your place within about 15 seconds of where you left off. This goes for reading in the Kindle text as well. If you are listening to an Audible book while folding laundry and then decide that you want to highlight something you heard, simply open your Kindle and it will prompt you to move to the "last place heard." Likewise, if you decide to read in bed at night and then want the audiobook to keep you company while taking your kids to swim lessons, Audible will ask you if you want to return to where you left off in your Kindle. 
What if my husband and I want to read the same book at the same time but not together?
Easy. You are able to have several versions open at a time. Many nights, my children in different bedrooms will fall asleep listening to the same version of Howard Pyle's Robin Hood while I am reading it on my Kindle downstairs. Presently, I am listening to Dinesh D'Souza's America while my husband is reading it on the Kindle app on his ipad. 
 I want to purchase an audiobook that we can listen to in the car….
Again, easy. Once you purchase the book in Audible, you have the legal and ethical right to burn it to CD and play it in your car or a child's boombox. Audible even has video instructions on how to do this with various different platforms (PC vs Mac, etc.). 
 What if I hate a book, or I love the book but the narrator is grating? 
Audible has a book love guarantee which I have tested many times. If, for any reason, you are not completely satisfied, a customer service agent will facilitate a speedy refund in the format that you paid (if you used a credit, your credit is instantly restored to your account; if you bought the book, a refund is issued to your credit card).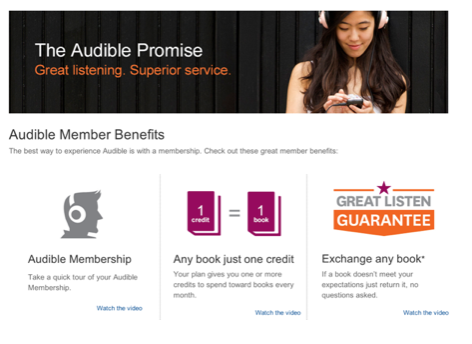 I have a given Audible a lot of my homeschool budget – but it has given my family over a thousand hours of enrichment in the last year. (Audible has a nice little tracker in your app that tells you how many hours you have been listening!) Thanks to Audible, I have been able to preview classics before we inserted them into our family read aloud rotation, I have been able to make genuine progress in my 7 Keys Certification and I have been able to keep up with the reading in my Land of Storybooks monthly book clubs on Facebook. 
Along the way, I have found some favorites and here are just some of them:
The Merry Adventures of Robin Hood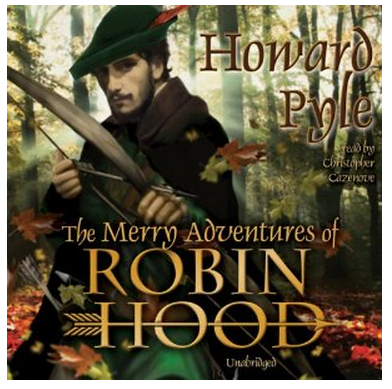 by Howard Pyle and read by the brilliant Christopher Cazenove
Regular Price for non-members: $20.97
Member price: $14.68
If you own the Kindle ($.99): $2.99
The Hobbit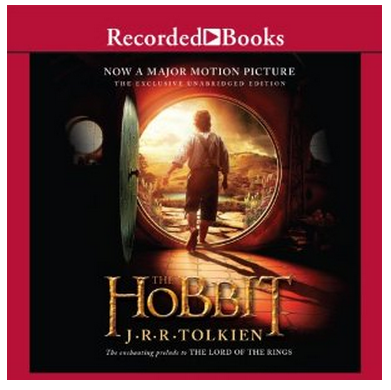 read by Rob Inglis – this is the most exquisite unabridged recording of The Hobbit
Regular Price for non-members: $27.99
Member price: $19.59
If you own the Kindle ($6.53): $3.49