The marriage of Audible and Kindle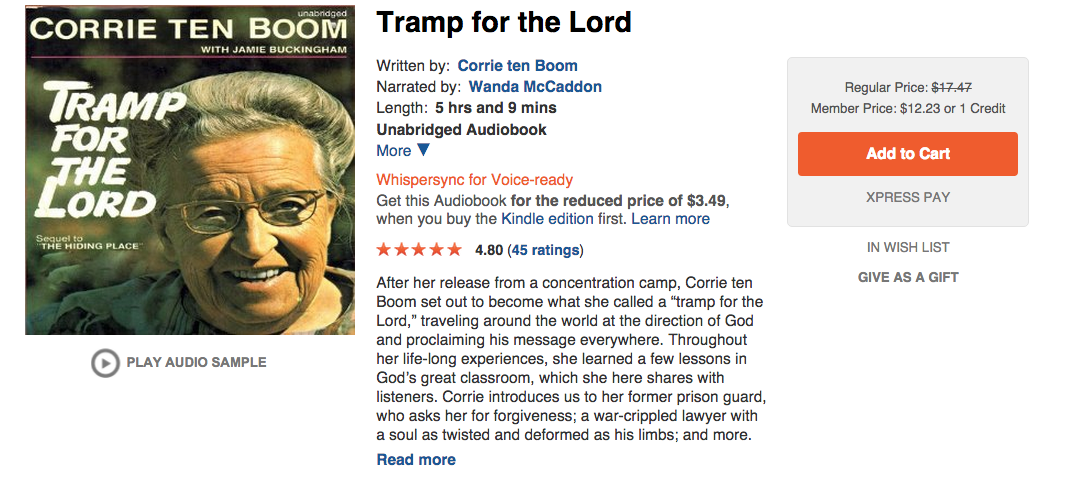 I wrote a post about my passion for Audible and how to get the best value out of it. Of course I wish that Audible would pay me in credits for my referrals, but they don't and I am still happy to recommend them without complaint. Audible is too good not to share!
I have had a lot of questions as follow ups to the post I wrote about Audible last year and a follow up that I did shortly after with some of our family favorites. But there is still more to be said. Specifically about how to take advantage of the Kindle Whispersync savings.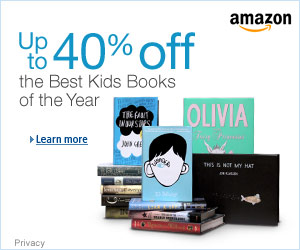 Recently I read The Hiding Place by Corrie Ten Boom. It was tragic and gorgeous and hopeful and life giving. I am so eager to know the rest of the story. Among her many books, Tramp For the Lord is constantly recommended to me. I started by going to Audible to preview the various options. I am a strong auditory learner and a bad narrator is like fingernails on the chalkboard for me so I have to love the narration that I am buying.
I love Wanda McCaddon for this genre. She has a raspy voice that makes me feel  like I am listening to Corrie herself. Generally, I don't care much about the technology of Whispersync – I am a auditory girl who prefers to listen and press the "bookmark" button every time that there is something that I wish to highlight or make notes on in my spine or common place journal. It's just the way that I work. I think that WS is absolutely brilliant – just an ill-fitting shoe for me since I am not much of an e-reader girl. What I do love, however, is the price savings!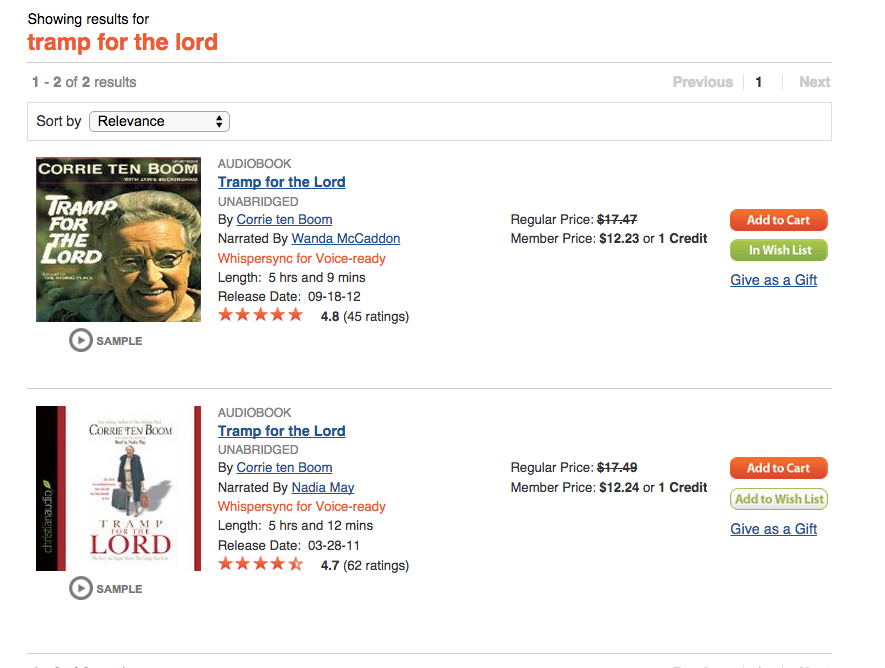 Once I select the Audible book that I want, I go into the screen for that book. I look for the little section right below the book details and above the book summary. Look at the blue "Kindle edition". That is a hyperlink that will lead you to the correct kindle book. Click that link.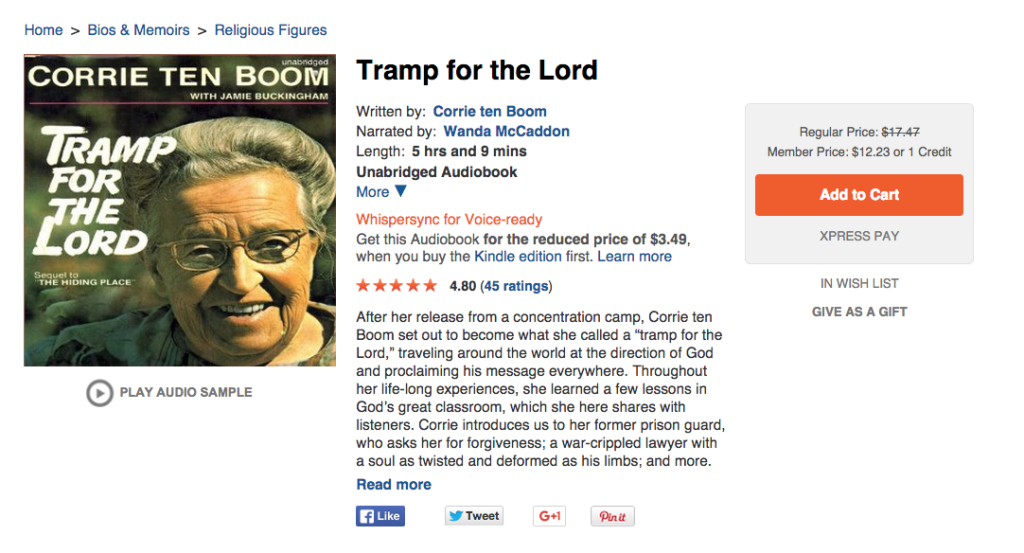 That link will take you to Amazon. If you are satisfied with the prices, buy your kindle book FIRST. (You will not get retroactive discounts. Kindle first THEN Audible).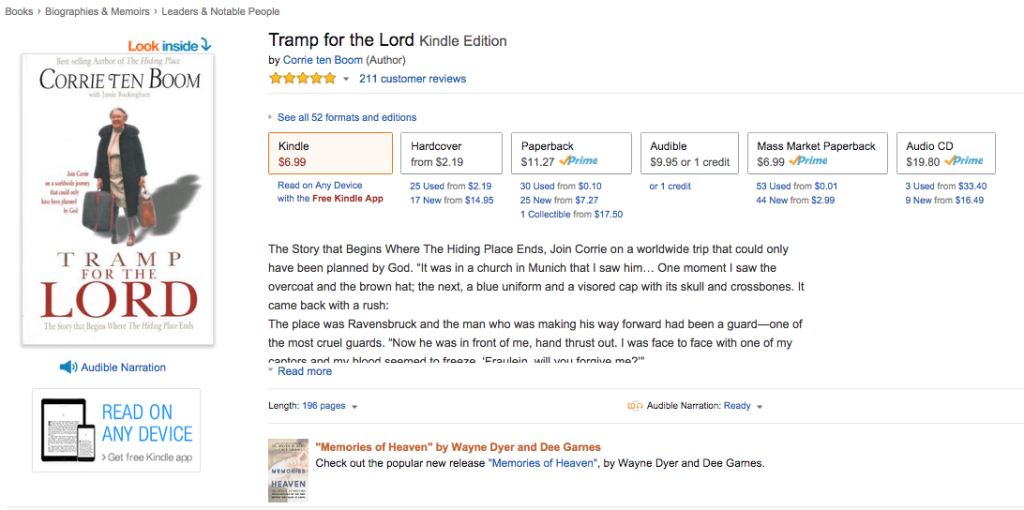 Once you buy your book, Amazon will ask you if you wish to add Whispersync for Voice for a small upcharge. Click the button like the "Buy for $3.49" next to the Audible album. Double check to make sure that the right Audible album is being offered to you.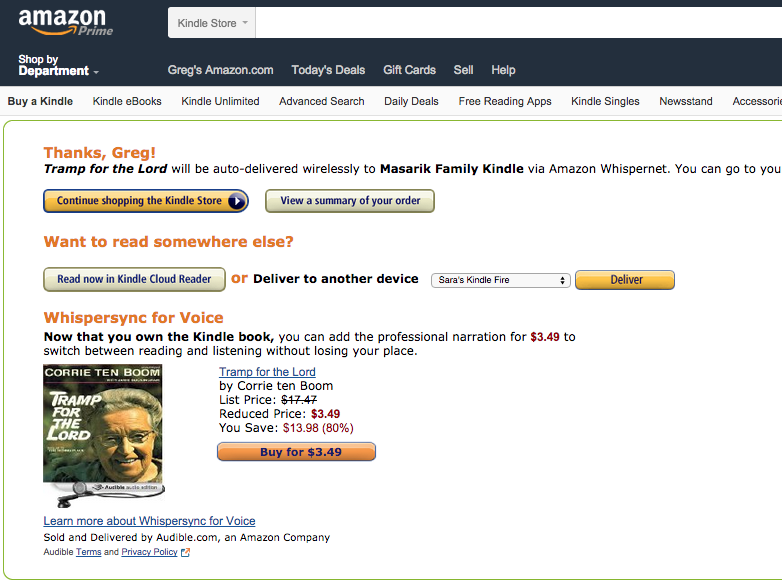 Once you do that, it will give you this screen where you can force the Audible book to download to your specified device. I never force mine because I just download via the Audible app when I am ready for it. Do whatever suits you.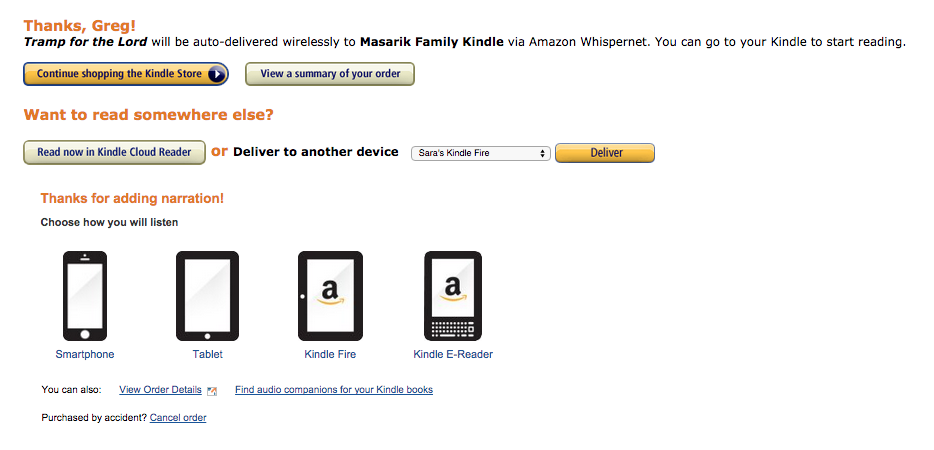 Bonus points if you are an Amazon Prime member and use the delayed shipping option where you accrue $1 per transaction in promotional credit. I had accumulated $9 recently and so the Kindle version of Tramp was free to me – I just used my promotional credits. That means that this combo cost me out $3.49 out of pocket. Much cheaper than buying it full price or using a credit on it!
Audible can be very affordable if you look for opportunities to be savvy!
Happy listening!!